Flowers Foods, Inc. is voluntarily recalling certain hot dog and hamburger buns that may be contaminated with pieces of plastic.
---
If you're planning on hosting a cookout with hot dogs or hamburgers soon, you may want to check the label on the buns. Earlier this week, Flowers Foods, Inc. issued a voluntary recall of certain hotdog and hamburgers buns over concerns they may be contaminated with small pieces of hard plastic "that may have been introduced during production." Because of this, some worry that consuming the products may pose a choking hazard.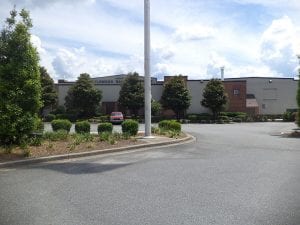 The affected buns were sold under a variety of different brand names and were available in popular retail stores such as Target, Walmart, Publix and more. Unfortunately, they were also distributed in a variety of states, including Alabama, Arkansas, Florida, Georgia, Illinois, Indiana, Kansas, Kentucky, Louisiana, Missouri, Mississippi, North Carolina, Ohio, South Carolina, Tennessee, Texas, Virginia, and West Virginia, according to the recall notice.
The company decided to issue the recall shortly after it discovered "small pieces of plastic in production equipment." Fortunately, no injuries or illnesses have been reported. For a full list of affected products and their UPC numbers and lot numbers, click here.
If you have one of the recalled products in your home, refrain from eating it and either discard it or return it for a refund. If you have additional questions or concerns, contact Flowers' Consumer Relations Center at 1-866-245-8921, Monday through Friday from 8:00 a.m. to 5:00 p.m. EST.
Individuals can also contact the Consumer Product Safety Commission or Food and Drug Administration directly if they feel that another grocery item they purchased may be contaminated. This article has instructions on how to initiate the reporting process manually.
Sources:
Flowers Foods Issues Voluntary Recall of Hamburger and Hot Dog Buns and Other Bakery Foods Due to Plastic Pieces Found in Products
Hot dog, hamburger buns sold at Walmart, Target, Publix and other stores recalled