The lawsuit was dismissed after the Florida state legislature amended the budget allocation act cited by the initial complaint.
---
Immigration advocacy organizations will no longer pursue a lawsuit filed shortly after Florida Gov. Ron DeSantis flew 49 migrants from Texas to Martha's Vineyard in Massachusetts.
According to CBS News-Miami, attorneys for the Florida Immigrant Coalition, Americans for Immigrant Justice, and Hope CommUnity Center filed a notice on Wednesday informing a federal court that they wished to see the lawsuit dismissed.
The notice, writes CBS News, did not detail the organizations' reasons for dropping the complaint.
However, CBS News notes that the lawsuit was predicated, in part, on a since-revised element of the Florida state budget.
This lawsuit, which Gov. DeSantis used to justify the migrant flights, has been significantly amended.
On Thursday, Judge Kathleen Williams approved the groups' request, officially dismissing the case.
MSN reports that the lawsuit, initially filed in December, alleged that the migrant "relocation" program was unconstitutional.
In their complaint, immigration advocates argued that the Florida state legislature had allocated $12 million to transport migrants to northern states and cities.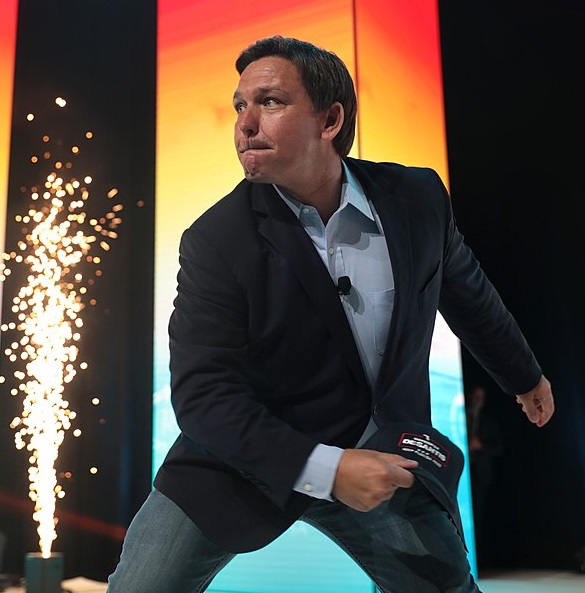 Gov. DeSantis requisitioned a portion of that funding to fly a group of immigrants to Martha's Vineyard, in what many later derided as an ill-conceived publicity stunt.
At the time, the state governor's office said that many northern states—including New York and Massachusetts—have incentivized illegal immigration and should therefore be responsible for its financial and social costs.
"States like Massachusetts, New York, and California will better facilitate the care of these individuals who they have invited into our country by incentivizing illegal immigration through their designation as 'sanctuary states' and support for the Biden Administration's open border policies," Gov. DeSantis' office said in a statement.
After the first migrant relocation flights were conducted, immigrant advocates filed multiple complaints against the state government.
In response, the Florida legislature passed a new law repealing the section of the budget paying for flights, replacing it with a new program administered by the Division of Emergency Management.
Before the law's reform, immigration advocates had said that the relocation program violated federal law and the so-called Supremacy Clause of the United States Constitution.
"[Section 185 of the state budget] impermissibly attempts to implement its own classification and/or characterization of immigration status, by providing an incoherent definition of the term 'unauthorized alien,'" the lawsuit claimed.
"Though dressed as a state budget item, Section 185 is an effort to backhandedly control national immigration, and, as such, it is unconstitutional," the lawsuit said.
Sources
Florida migrant flights lawsuit dismissed