Court says that Montana law banning political robocalls is unconstitutional.
---
A Montana law that bans any political robocall is "a content-based restriction that violates the First Amendment," according to the 9th U.S. Circuit Court of Appeals at San Francisco.  The court ruled in favor of Victory Processing, the political consulting company challenging the ban.
The Montana law had barred automated calls in five categories, including "calls promoting or related to a political campaign."  The other four were "calls that offered goods or services, calls that conveyed information on goods or services in soliciting purchases, calls that solicited information, and calls that gathered data or statistics."  Any robocall that does not fall into these categories and those in which a live operator gets permission to play the recorded message from the party, would remain legal.  Anyone violating this law could have to pay a fine of up to $2,500.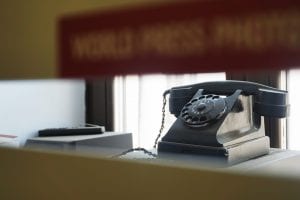 The 9th Circuit noted a 2015 decision by the 4th Circuit at Richmond, Virginia, that struck down a ban on all consumer and political robocalls in in the state of South Carolina, because it was not specific enough to justify can attempt to protect S.C.'s interest in consumer privacy protection.
The 9th Circuit said the same reasoning applied to the current case, stating, "Notably, according to the Montana state legislature, the privacy threat posed by robocalls relates to the methods or effects of robocalls – the fact that they tie up phone lines and fill answering machines – rather than their content," the 9th Circuit said in an opinion by Judge Richard A. Paez. "Accordingly, regulating robocalls based on their content does not address Montana's expressed concerns."  He added, "In particular, prohibiting political robocalls strikes at the heart of the First Amendment."
The judge wrote, "The law doesn't ban charitable solicitations, for example…Montana has offered no reason why, for example, an automated fundraising call from a political campaign is inherently more intrusive than a similar automated fundraising call from an apolitical nonprofit entity – both would tie up phone lines and answering machines in the exact same manner."
Debra Bernard, a partner with the law firm Perkins Coie, said the U.S. Supreme Court "may want to weigh in on the issue in the future, given the important constitutional question it addresses."  She added, "Any restrictions on political speech must be carefully scrutinized as such speech is one of the pillars of our democracy."
Montana Attorney General Tim Fox said he was disappointed by the decision and that he "vigorously defends Montana's robocall restrictions."  He added, "My staff and I will fully review this decision and determine if there's an appeal path going forward, or if Montana's Legislature may need to address statutory issues during its next session."
Montana Commissioner of Political Practices Jess Mangan added, "The state's campaign finance laws apply to robocalls, and political committees will have to have attribution in the calls and report their spending on them."  Consumers may be getting more calls in the wake of the upcoming 2020 election with political parties vying for votes.  The case is filed as Victory Processing v. Fox.
Sources:
Ban on political robocalls violates First Amendment, 9th Circuit rules