Neutron Holdings, Ninebot, and Segway are being sued over allegations that a scooter that injured a rider was not in a safe condition.
---
Neutron Holdings, doing business as Lime, Ninebot, and Segway are at the center of a new lawsuit filed by an Indianapolis woman who fell from a Lime scooter and was severely injured. The suit was filed in the United States District Court Southern District of Indiana Indianapolis division and alleges the scooter and others like it are defective.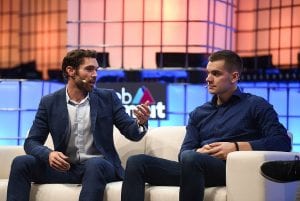 The suit itself was filed by Paula Speer. According to her, she sustained a "traumatic brain injury and other injuries on June 14 when she was thrown from the scooter." A few days later, Speer and her husband filed the suit on September 19. The suit names Neutron Holdings, Segway, and Ninebot as defendants because Neutron Holdings operates the electronic scooter rentals Speer used while "Ninebot and Segway designed, manufactured and/or distributed the electronic scooters," according to the suit.
In her lawsuit, Speer claims the type of scooter she rode has "defects including the sticking of the accelerator, unstable center of gravity, small wheels, and the dangerous operation of the brakes, which may have caused the scooter to throw her forward and onto the pavement when she attempted to stop the rapidly accelerating scooter."
The suit further states:
"Paula Speer used the scooter precisely as it was intended to be used. Paula Speer did not sign a user agreement or any other documentation prior to using the scooter in question."
Additionally, the suit argues that Lime and the other defendants failed to "properly label the scooter with warnings about the dangers, and failed to provide instructions about the proper use of the scooter."
Speer is represented by Eric Pavlack of Pavlack Law. According to him, he is suing the defendants "under the Indiana Product Liability Act" and argues that Neutron was negligent because it failed to " maintain the scooter Speer used in safe and operational condition."
In addition to Speer's injuries, her husband alleges he was "suffered from the loss of love, care companionship, and affection of his wife." As a result, Speer and her husband are seeking compensation for "losses and damages they have and will sustain as a result of the scooter incident."
When asked to comment on the incident, a spokesperson for Lime said, "The safety of our riders and community is our highest priority."
Currently, Neutron Holdings has scooters deployed throughout a variety of Indiana cities, including Elkhart, Bloomington, South Bend, and Indianapolis. This isn't the first time electronic scooters have been in the news, though. Earlier this year reports have been filed noting the increased risk of personal injuries riders may sustain when riding scooters similar to the one Speer rode.
Sources:
Indy woman suffers brain injury after fall from Lime scooter, lawsuit alleges
'Defective' Lime scooter left Indianapolis rider with traumatic brain injury, lawsuit says