The lawsuit relates to a claim that Cuba Gooding Jr. lured a woman to his hotel room with an offer of drinks before "turning on music," undressing, and forcing her onto the bed.
---
Actor Cuba Gooding Jr. has settled a lawsuit with a woman accused him of sexually assaulting her in a New York City hotel room nearly a decade ago.
According to ABC News, the settlement was announced shortly before jury selection was expected to begin.
If the case had moved to trial, and the jury had found Gooding liable for the alleged assault, the actor could have been ordered to pay millions of dollars in damages.
While ABC News notes that the plaintiff had requested an estimated $6 million in compensation, the terms of the settlement were not immediately disclosed.
"I have no comment at this time," said attorney Gloria Allred, who represented the alleged victim.
The plaintiff, whose identity has not been publicized, alleges that she met Gooding while having dinner with a friend in a Greenwich Village restaurant in August of 2013.
Gooding allegedly invited the woman to have drinks in the nearby Mercer Hotel, where the actor was staying overnight.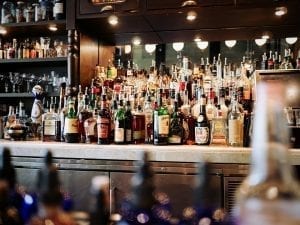 Before going to the hotel bar, Gooding told the woman that he needed to change his clothes and asked if she would accompany him to his hotel room.
After entering the room, Gooding purportedly turned on music, "took a position between her and the hotel room door," and began taking his clothes off. When the woman tried to leave, the actor "blocked her from the door and pushed her onto the bed."
While the plaintiff says that she told Gooding "no" multiple times, "he wouldn't stop" touching her and attempting to initiate intercourse.
Gooding, however, denied the allegations, maintaining that the encounter was entirely consensual and that the alleged victim was simply trying to enrich herself through litigation.
Nevertheless, before the trial was expected to begin, the judge overseeing the case said that three women—all of whom have also accused Gooding of sexual assault—would be permitted to testify before the jury.
"The prior acts are sufficiently similar to Plaintiff's allegations because all involve sudden sexual assaults or attempted sexual assaults connected with the Defendant and the victims' presence in social settings prominently featuring drinking like festivals, bars, nightclubs, and restaurants," Judge Paul Cotty wrote in court documents.
ABC News reports that, last year, Gooding avoided a potential prison sentence by pleading guilty in a state criminal case that accused him of groping several women.
After submitting his guilty plea, Gooding was ordered to undergo alcohol and behavioral counseling.
The charge was eventually withdrawn, with Gooding instead adjudicated guilty of a different charge of non-criminal harassment.
Sources
Cuba Gooding Jr. settles lawsuit that accused him of rape, avoiding N.Y. trial
Cuba Gooding Jr. settles lawsuit with woman who accused him of rape