CVS Health Shares Plans to Buy Aetna
---
CVS Health, the second largest drugstore chain in the United States, has announced that is plans to buy Aetna, the third-largest health insurance provider for $69 billion.  The deal pairs a company that runs more than 9,700 drugstores with an insurer covering around 22 million people.
The purpose of the decision to buy Aetna is to push for more customer care.  According to industry analysts, clinics draw patrons into stores so staff can build deeper customer relationships.  Shoppers can expect to find more clinics in local CVS stores and additional services provided.  Those with expensive chronic conditions may also expect to see more involvement in managing their care.
"They'll be pretty much a soup-to-nuts health company…except for the hospital part of it," said Craig Johnson, president of Customer Growth Partners, a retail consulting and research firm, after the deal was announced on Sunday.
CVS clinics started with the purpose of treating basic health care needs like sinus infections or strep throat. Gradually, CVS added services like blood draws. The company already manages 1,100 clinics and has been steadily expanding.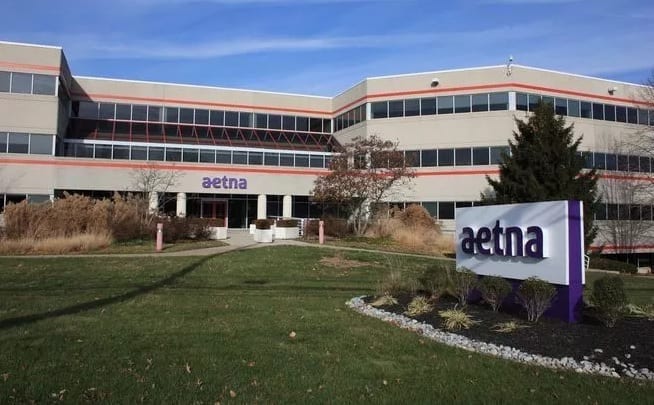 "I think over time you're going to see less of that front-store retail and more health care services in their stores," said Jeff Jonas, a portfolio manager for Gabelli Funds.  CVS may gradually become a one-stop-shop for all things health care – where patients can get a hearing aid checked, then a nurse practitioner and pick up prescriptions if needed all in one place.
"If you think about it, we actually don't have anything like that," said Jefferies analyst Brian Tanquilut.
In-store clinics are also open longer than most family physician offices, and a clinic visit can be cheaper than a $100 doctor visit for someone who doesn't have insurance.  These things are likely to attract patients.  However, primary care doctors claim they know their patients better and can check on their overall health during a visit more extensively than a clinic can.
Some CVS shoppers also are skeptical about getting their health checked in a retail store.  They agree with physicians that medical offices are better able to provide care.  "I wouldn't trust them with my health care. They sell toys," said Jessy Tatenco, a CVS customer.  This may change as the retail front diminishes.
Aetna Chairman and CEO Mark Bertolini has talked frequently about how most of a person's life expectancy is determined by genetics and location and not by clinical care, which is where health care spending is focused.  "Our conventional operating model is not effective," Bertolini explained. "People are angry at this model. It doesn't work effectively in controlling costs."
He has also spoken about the need to get into patients' homes to truly understand what they need.  CVS can help with this in its decision to buy Aetna, because it already sends nurses into homes to deliver complex drugs for people with hemophilia and other conditions requiring in-person home delivery and care.
CVS will pay an estimated $207 in cash and stock for each share of Aetna. The two companies expect the powerhouse deal to close sometime during the second half of 2018.
Sources:
Beyond Rx? CVS Health-Aetna deal may mean more services
Bulked-up company may gain negotiating leverage over prescription drug prices