Washington, D.C., Attorney General Karl Racine is asking the courts to compel the Commanders to release the findings of a legal investigation into the team's workplace culture.
---
Washington, D.C., Attorney General Karl Racine has filed a lawsuit against Washington Commanders owner Dan Snyder and N.F.L. Commissioner Roger Goodell, accusing the two of conspiring to mislead the general public about an investigation into "sexual misconduct and a persistently hostile work environment" within the sports organization.
According to The Associated Press, the lawsuit names as defendants both the Washington Commanders and the National Football League as a whole.
In his lawsuit, Racine said that the defendants "misled the public" about the contents of, and procedure surrounding, attorney Beth Wilkinson's examination of Commanders' workplace environment.
Racine is asking the court to compel the N.F.L. to release Wilkinson's findings.
"For years, the team and its owner have caused very real and very serious harm and then lied about it to dodge accountability," Racine said. "They did all of this to hide the truth, protect their images and let the profits continue to roll."
"After public reporting revealed that sexual misconduct, harassment, and misogyny ran rampant for decades at the team, the defendants promised DC residents that the league was going to fix this toxic culture, including by fully cooperating with an independent investigation," Racine wrote in the lawsuit.
"With today's lawsuit, we're standing up for DC residents who were lied to and deceived," he said. "And we're standing with the brave victims and employees of the team who told us the truth during our investigation and came forward about what they suffered and witnessed while working."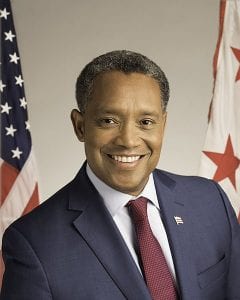 Racine said that, even though the Commanders practice in Virginia and play in Maryland, the team is "strongly connected" to Washington, D.C., and therefore could be liable for violations of the district's consumer protection laws.
The Associated Press notes that Washington's Consumer Protection Procedures Act levies penalties of up to $5,000 per lie or misrepresentation.
The attorney general's office estimates that, if the lawsuit is successful, the Commanders and their co-defendants could face millions of dollars in fines.
Brian McCarthy, a spokesperson for the League, said that Wilkinson's investigation was thoroughly conducted, adding that the N.F.L. had already released a public summary of her findings.
"We reject the legally unsound and factually baseless allegations made today by the D.C. Attorney General against the NFL and Commissioner Goodell and will vigorously defend against those claims," McCarthy told The Associated Press in an email.
Attorneys for the Washington Commanders said that they welcome the opportunity to defend the team's public reputation.
"We agree with AG Racine on one thing: the public needs to know the truth," Commanders attorneys John Brownlee and Stuart Nash said in a statement shared with The Associated Press through a team spokesperson. "Although the lawsuit repeats a lot of innuendo, half-truths and lies, we welcome this opportunity to defend the organization — for the first time — in a court of law and to establish, once and for all, what is fact and what is fiction."
FOX News notes that the Commanders are also facing increased scrutiny at the federal level: the U.S. House Oversight Committee launched an investigation into the organization earlier this year, while the U.S. Attorney's Office for the Eastern District of Virginia is exploring a criminal complaint suggesting that the team "engaged in financial improprieties."
Sources
Commanders, NFL facing lawsuit alleging collusion in toxic workplace probe
Snyder, Commanders, NFL, Goodell sued by DC attorney general