The Biden administration has indicated that it will quickly appeal the controversial decision.
---
A Trump-appointed federal judge in Texas has blocked President Joe Biden's student debt relief program, finding that the White House overstepped its authority.
According to National Public Radio, U.S. District Court Judge Mark Pittman said that any decisions about student debt should be made by Congress.
"In this country, we are not ruled by an all-powerful executive with a pen and a phone," Pittman wrote in his ruling. "Instead, we are ruled by a Constitution that provides for three distinct and independent branches of government."
Finding in favor of the conservative group that filed the lawsuit, Pittman said that his decision simply reinforces the separation of powers between each of the three branches of government.
"The Court is not blind to the current political division in our country," Pittman wrote. "But it is fundamental to the survival of our Republic that the separation of powers as outlined in the Constitution be preserved."
President Biden's debt forgiveness plan, if enacted, would forgive up to $10,000 in debt for most student loan borrowers and up to $20,000 in debt for student loan borrowers who had received need-based Pell Grants.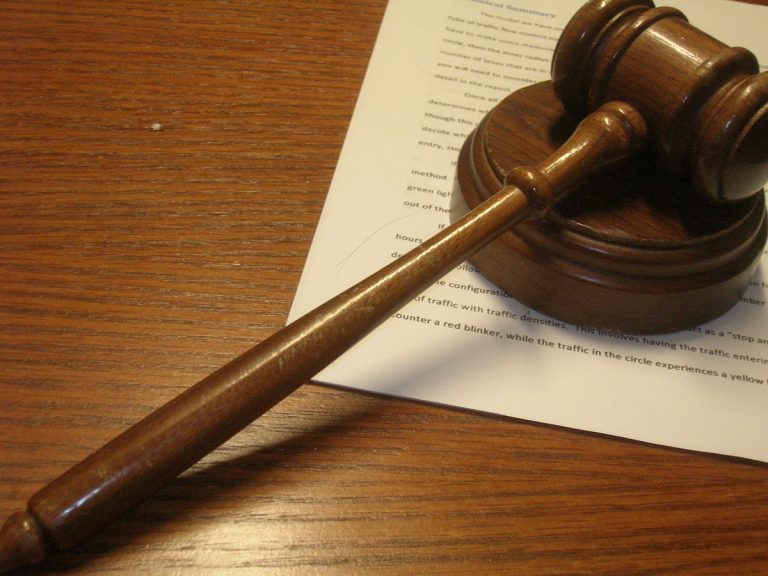 The cancellation, adds N.P.R., would benefit students who took loans to attend either ungraduated or graduate institutions.
White House Press Secretary Karine Jean-Pierre issued a statement suggesting that the administration will appeal Pittman's decision.
Jean-Pierre further said that the federal Department of Education will preserve the information of the estimated 26 million Americans who have already applied for student debt forgiveness so that it can "quickly process their relief once we prevail in court."
"We will never stop fighting for hard-working Americans most in need – no matter how many roadblocks our opponents and special interests try to put in our way," Jean-Pierre said.
Biden's debt relief plan, notes Reuters, has been the subject of several lawsuits—almost all of which have been filed by conservative interest groups.
However, most of the lawsuits fell flat after the plaintiff entities failed to demonstrate that they had the requisite legal standing necessary to file a court claim.
Pittman, conversely, found that the plaintiffs in the latest lawsuit—two student loan borrowers and a conservative advocacy organization—had demonstrated that they could, conceivably, be harmed by the program's progression.
Despite Pittman's ruling, the judge's determination related less to practical harm than a perceived breach of regulatory practice—according to Pittman, the White House's unilateral decision to forgive some student debt harmed the complainants by depriving them of the opportunity to provide feedback on the proposed policy.
Elaine Parker, the president of the so-called Job Creators Network Foundation—the conservative organization that backed the lawsuit—said that Pittman's ruling "protects the rule of law which requires all Americans to have their voices heard by the government."
Sources
A Texas judge strikes down Biden's student loan-forgiveness plan
Federal judge in Texas declares Biden's student debt relief plan unlawful