The attorney general's investigation is another bad sign for Delaware's beleaguered prisons.
---
Delaware's attorney general is opening an investigation into Connections Community Support Programs Inc., the state prison system's main medical contractor.
The A.G.'s office announced the probe earlier this week. Officials are focusing on the CCSP's record-keeping practices, or lack thereof. Former employees and whistleblowers have alleged that they were forced to falsify documents showing that inmates were receiving mental health services even in venues where none were offered.
According to the Associated Press, the state is asking anyone with information to contact its Office of Civil Rights and Public Trust.
However, the development is the latest of many—the Associated Press says that the state's prison system has long been under fire. Just over a decade ago, federal investigators similarly criticized Delaware's prison health services.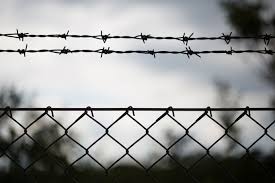 "It's upsetting that so many years down the road, and we're still not apparently getting what we're paying for," Delaware Gov. John Carney said on Tuesday. "That's just unacceptable."
The allegations, reports the A.P., involve 'at least a dozen female inmates.' All of them were enrolled in a substance abuse program called Crest, hosted by the Sussex Correctional Institution in southern Delaware.
One former Connections staffer—named as Shannon Lasek by the Associated Press—claims to have been ordered by managers to indicate that inmates were receiving individual substance abuse counseling and treatments.
"They weren't actually done, they were just signed," Lasek said.
Lasek left her post in December. In her resignation letter—copies of which were sent to Connections' c-level staff and the state Department of Corrections—Lasek explained how she felt contractors were shorting inmates.
But Lasek's concerns were left mostly unaddressed.
Delaware state Sen. Brian Pettyjohn, a Georgetown Republican, says he sent an email to the Department of Corrections after hearing rumors about Connections' poor service. In response, DoC commissioner Perry Phelps said his agency had looked into the allegations and found no evidence of wrongdoing or negligence.
"I'm not happy about that," Gov. Carney said of the department's investigation.
While Lasek told multiple officials she'd witnessed records forgery firsthand, the DoC said it found no supporting evidence.
"I first hand witnessed clients go through this 90+ program without a single counseling session or treatment plan," Lasek said, adding that her observations aren't reflected in any official records. Lasek claims that forgery became widespread following a round of budget cuts.
Inmates have also criticized Connections Community. In a lawsuit filed in late 2017, inmate Steven Sipple said he'd request medical attention 20 times in 1.5 years but was continuously rebuffed by medical staffers.
The Associated Press says that Carney, when asked whether he still had faith in the Department of Corrections and its leaders, was noncommittal.
"We're going to have a long conversation about this particular problem," Carney said. "If the allegations that I've read are accurate, we're going to get it fixed."
Sources
Delaware AG Investigating Prison Medical Contractor
Former Vaughn inmate lawsuit highlights concerns over inmate health care services