The legislative addition would've led individuals sue tech companies which misuse their data.
---
On Thursday, California lawmakers blocked an attempt to expand and overhaul data privacy protections codified in its soon-to-be-implemented Consumer Privacy Act.
The initiative and move for further reform was spearheaded by state Attorney General Xavier Becerra and liberal state senators.
Becerra—an outspoken critic of President Donald Trump and the administration's efforts to curb net neutrality—had pressed the California legislature to hand over more power to consumers. His proposal would've let members of the public sue tech companies that use their data in illegal ways and would've given the state more power to punish offenders.
"There are so many aspects to this where violations could occur but the attorney general could be the only entity that could bring a suit," said state Sen. Hannah-Beth Jackson, the Santa Barbara Democrat who authored the bill.
Just last year, notes The Morning Call, California policy-makers had passed the nation's 'most sweeping' data privacy law. That law, known as the California Consumer Privacy Act, is due to take effect next year. It's what Jackson's amendments were intended to complement.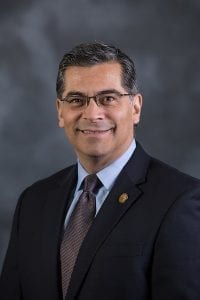 But, as The Morning Call reports, Jackson's add-ons faced fierce resistance from Silicon Valley and big business. Lobbyists claimed they'd face over-monitoring and be subjected to unnecessary, wasteful litigation. Democrats, though, have said that technology firms wield undue influence.
The California Chamber of Commerce said the amendment was designed to maximize "lawsuits and attorney's fees."
"Compliance with the CCPA should be the goal of any regulatory enforcement and having individual trial lawyers responsible for enforcement […] will not serve that goal," said Sarah Boot of the California Chamber of Commerce.
However, the rest of the CCPA remains unaffected.
Among other things, the California Consumer Privacy Act gives consumers the right to know what information tech companies collect about them and how it's being used. Furthermore, Californians can request their digital data not shared or sold. And companies will have to comply if consumers demanded their information be deleted.
While its expansions have been rejected by the state congress, Becerra's office will still be tasked with overseeing the Act's enforcement. CBS News says that its implementation—successful or not—could set a precedent for the rest of the nation.
However, Becerra is concerned that the Office of the Attorney General may not have enough staff for the task.
"I don't think you ever want to give people a reason to believe that you hoodwinked them," Becerra said in a recent interview. "Think back to the launch of the Affordable Care Act's website. That really depressed people's belief that this was going to work."
Sources
California lawmakers block expansion of data privacy law
California's new data privacy law could change the internet in the US