Previously deleted emails have been uncovered in Make Your Date investigation.
---
Detroit officials "repeatedly mischaracterized the true nature of city fundraising efforts on behalf of a nonprofit run by a woman with close ties to Mayor Mike Duggan," according to newly released emails and related documents.  A previous investigation had unveiled fundraising and grant support for the Make Your Date nonprofit event held in April, and originally requested documents showed the city development office was interacting with would-be donors as late as November 2018, several years after it started.  This was despite officials indicating that meetings were brief and limited resources were devoted to the effort, and an attempt to delete the now-obtained emailed correspondence.  Destroying public records is a crime punishable by up to two years in prison.
"It has moved to investigation status and a criminal prosecutor has been assigned to the case," said spokesperson Kelly Rossman-McKinney.
Make Your Date is a prenatal program run by Dr. Sonia Hassan, who Duggan was seen visiting after-hours at her residence last year.  The emails show at least two city employees were in the middle of the fundraising operation.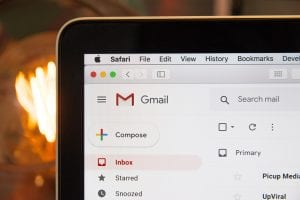 "I wanted to drop you a line and thank you so much for all your efforts with us," Hassan wrote to Monique Phillips, "You bring great knowledge and energy to the table for this process.  It is greatly appreciated."  The emails also show that Phillips identified potential donors, attended related meetings, submitted proposals, and provided progress reports to members.  Claire Huttenlocher took over her duties in June 2018.
Altogether, Detroit was able to raise more than $350,000 for the program in federal grant funds and Duggan ordered a fundraising campaign for it in 2017.  Attorney General Dana Nessel instructed her criminal division to look into the allegations of deleted emails and the matter was then deferred to the Detroit Inspector General.
"The attorney general directed our criminal division to reopen the file," spokesperson Kelly Rossman-McKinney said. "She was adamant that we take a very active role in this."
Kennedy Shannon, the former assistant director who initially made the allegations, claimed one of the employees approached her in April to talk about the deleted emails.
"I definitely think it's a cover-up," Shannon said, "And I think it's an attempt to hide the fact that more city resources were spent…than what the mayor said they were."
Some of the recovered emails read:
"One of those priorities charged to me is assisting one of metro Detroit's leading infant mortality nonprofit organizations, Make Your Date," Phillips writes, "as they seek to expand their service offerings to Detroit mothers in need…"
"I would love an opportunity to connect you (or another designated colleague) with the leadership of MYD to discuss potential partnership opportunities in the coming weeks," Phillips wrote.  The Skillman Foundation confirmed it was not a funder of Make Your Date.
In another email from Phillips to Hassan and Wayne State University staffer Marisa Rodriguez, Phillips said she came across "a couple of great opportunities that we can apply for that have upcoming deadlines" at Blue Cross Blue Shield of Michigan and the Health Endowment Fund.
"Please review them below and let me know at your earliest convenience if you'd like to purse (sic)," Phillips said.
In an email dated Jan. 24, 2018, and titled "MYD Email to Funders," Philips tells Hassan and Rodriguez that she has been sending "reacquainting messages and then leading up to MYD discussions."
Over the course of a year, Phillips scheduled meetings with several foundations.
Sources:
Documents show Detroit officials mischaracterized fundraising for controversial nonprofit
Reports: Woman dead, man injured after gunfight at basketball game
City fundraising office deleted emails about nonprofit tied to Detroit Mayor Mike Duggan