One of the defendants, Sen. Ron Johnson, allegedly held a news conference where "fake electors" cast their votes for Trump–even though Biden had already taken the state.
---
Wisconsin Democrats have filed a lawsuit against several conservative legislators, accusing U.S. Sen. Ron Johnson and his political allies of insurrection.
According to The Associated Press, the lawsuit alleges that Sen. Johnson and other Republicans violated provisions of the Constitution. Specifically, the complaint cites the so-called "Disqualification Clause" of the 14th Amendment.
The clause, notes The A.P., was enacted after the Civil War, and served to prevent congresspeople who had fought for the Confederacy from returning to the Capitol.
However, the clause is not specific to the Civil War: it prohibits anyone who holds federal office and has taken an oath to uphold the United States Constitution from continuing in their position if they have "engaged in insurrection" or given aid to America's enemies.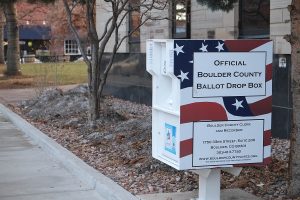 The lawsuit, says The Associated Press, does not seek a specific remedy, nor does it request damages.
Instead, it contends that Sen. Johnson and other Trump-allied Republicans, including U.S. Reps. Tom Tiffany and Scott Fitzgerald, "are no longer qualified" to seek reelection.
The plaintiff lawmakers were part of a wide-ranging conservative coalition that attempted to prevent the certification of current President Joe Biden's electoral counts from Arizona and other battleground states.
Despite no evidence to support their assertions, Republicans like Sen. Johnson insisted that electoral fraud may have taken place and that a ballot recount was needed to ensure the integrity of the 2020 presidential election.
The lawsuit, adds The Associated Press, broadly accuses the plaintiff legislators of propagating baseless conspiracy theories and "spread their malicious falsehoods about a 'rigged election' through regular and social media and at public appearances." Rep. Fitzgerald, for instance, reserved a room inside the Wisconsin state Capitol, where "fake" Republican electors cast their ballots for Trump.
However, Biden carried the state by nearly 21,000 votes.
"The falsehoods of Johnson, Fitzgerald, and Tiffany about the integrity of Wisconsin's election procedures began even before citizens were allowed to cast their ballots in the 2020 Presidential Election and continued long after their lies were disproven," the lawsuit says. "The Defendants, along with hundreds or even thousands of President Trump's surrogates, and most prominently President Trump himself, repeatedly proclaimed lies about the election and its results, and those lies increased in frequency and intensity as January 6, 2021 approached."
Sources
Lawsuit accuses Ron Johnson, Scott Fitzgerald and Tom Tiffany of aiding insurrection