The lawsuits claim that adults in the Salvation Army's "work therapy" programs earn as little as $1 per week for 40 or more hours of work.
---
Workers in three separate states have filed lawsuits against the Salvation Army, claiming the international charity violated federal law by refusing to pay minimum wage to the "thousands of people" who have lived or worked in its rehabilitation centers.
According to The Chicago Sun-Times, the lawsuits allege that people enrolled in the Salvation Army's adult rehabilitation centers are required to perform "work therapy."
Work therapy, adds the Sun-Times, may require program participants to work more than 40 hours per week in Salvation Army thrift stores.
However, the lawsuits claim that the Salvation Army does not properly or legally compensate work therapy participants. One Illinois-based plaintiff said that his starting wage was $1 per week. And, while earnings may increase with time and performance, they never exceed $21 per week.
"Despite the substantial benefit The Salvation Army derives from the labor of these vulnerable workers, who form the backbone of its lucrative thrift store operations, The Salvation Army pays them almost nothing," plaintiffs' attorneys said in a press release.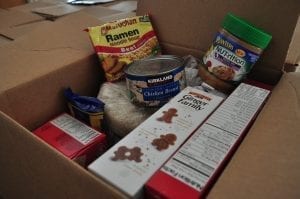 Although workers receive non-monetary compensation—including dormitory-style accommodation, donated food, and clothing—attorneys say the cumulative value is still "far below the required minimum wage."
Additionally, some plaintiffs reported that the Salvation Army demanded they give the organization their SNAP benefits.
Attorney Michael Hancock, who is representing several plaintiffs, told the Sun-Times that the Salvation Army's work therapy model is inherently exploitative.
"In name, The Salvation Army's [adult rehabilitation centers] claim to be rehabilitative, but the reality is that they take advantage of vulnerable people with few options," Hancock said in a media statement. "Instead of getting support on the road to stability and recovery, participants are forced to do grueling manual labor, live in meager conditions, make pennies in wages and give up government assistance that could improve their self-sufficiency."
According to ABC News, the Salvation Army operates about 120 rehabilitation centers across the United States; these centers are governed by four administrative territories, which roughly correspond with geographical regions.
ABC News notes that the lawsuits were filed in Illinois, New York, and Georgia, and cover three out of the Salvation Army's four administrative territories.
The lawsuits accuse the Salvation Army of violating federal minimum wage provisions, as well as state minimum wage laws in Illinois and New York.
"For years, The Salvation Army has had two tiers of workers: full-time staff who are paid at or above the federal minimum wage, and [adult rehabilitation centers] participants who are paid a pittance for the same work," attorney Jessica Riggin told the Chicago Sun-Times. "The Salvation Army is an organization with tremendous resources and, like any employer, must adhere to federal law and pay all employees the minimum wage."
Sources
3 federal lawsuits accuse Salvation Army of wage violations
Salvation Army accused of paying far below minimum wage to store workers in its rehabilitation programs