As Denver Public School teachers went on strike earlier this week after pay negotiations went south, a lawsuit was filed on behalf of the district's special education students worried about how the strike will affect them.
---
Another teacher strike is taking place in Denver, Colorado and while students are often greatly affected by these strikes, special education students are even more impacted. Because of this, a new class-action lawsuit was recently filed in response to the Denver teacher strike alleging that "more than 10,000 special education students will be extremely impacted" by the strike. The suit itself was filed against the Denver Public School district on behalf of the students. It argues that the districts special education students will be put in jeopardy without trained teachers and caregiver" throughout the duration of the strike.
The suit further states:
"Many of the students in this group are in need of the most critical support to maintain their health and safety, including students with severe intellectual disabilities and serious health conditions."
As part of the lawsuit, lawyers for the students are asking school district personnel to "immediately inform the parents of all disabled children how it will meet the special education needs of those children during the strike."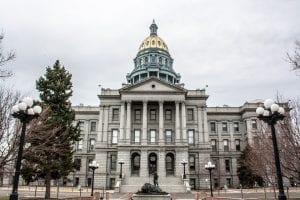 For those who may not know, thousands of teachers in Denver walked off the job earlier this month when the teachers union and school district failed to agree on how much to pay teachers. Despite the strikes, ever school with the Denver Public Schools district remained open. Preschools, however, "closed down because there was a shortage of staff available with the necessary training to work with younger kids."
Predictably, it didn't take long for some schools to erupt in chaos. When commenting on how high school students, in particular, were reacting to the strike, Jenny Brundin of Colorado Public Radio said:
"One student posted a video of students leaving classes and flooding into the hallways where a spontaneous dance party broke out. Several students told me administrators tried to get students to go back to class, but when that failed, they said the kids could leave school, and several did. The district disputes that claim, though."
Will Jones, a spokesman for the district said special education students were being well cared for and supported in their schools as of Monday. How? Well, when school officials began suspecting a strike was brewing, they began "recruiting substitutes with a special education background." Jones added that the lawsuit seems to be "based on speculation that students will be harmed."
It turns out the district "readied 300 new substitute teachers to supplement its existing roster of 1,200." However, the suit notes it's unlikely that the school district will find enough qualified subs "with the training or experience necessary to adequately care for students who are, in some cases, severely disabled." It states:
"The strike will cause severe emotional and psychological trauma for special education students, especially the large number of DPS students who suffer from autism. With unexpected changes in routine, some autistic students may end up hurting themselves, hurting others and possibly suffering setbacks for months as a result of not receiving proper services."
It's important to note, however, that simply hiring more and more substitute teachers isn't a long term solution and actually "won't satisfy the school district's obligations under federal law to comply with individualized education plans" for special education students.
Sources:
Lawsuit Claims Denver Teacher Strike Could Harm Special Needs Students
Lawsuit against Denver Public Schools claims special-needs students will be harmed by strike