Justice Department attorneys claim that SpaceX illegally deterred refugees and asylum-seekers from applying to work with the company.
---
The federal Department of Justice has filed a lawsuit against SpaceX, claiming that it discriminates against both refugees and asylum-seekers.
According to USA Today, the Elon Musk-owned company allegedly discouraged anyone who is not a U.S. citizen or permanent resident from applying to any of its positions.
SpaceX also "refused" to hire any refugees or asylum-seekers between September 2018 and may 2022.
"Because of their citizenship status, asylees and refugees had virtually no chance of being fairly considered for or hired for a job at SpaceX," Elon Musk wrote on social media.
This quote, adds Insider, was cited in the Justice Department's initial filing.
SpaceX also incorrectly claimed that export control laws limited the hiring of non-U.S. citizens and permanent residents.
However, attorneys for the federal government noted that asylum-seekers and refugees alike undergo "thorough" background checks before being admitted to the United States. Under federal law, most employers cannot discriminate against them in hiring, with scarce exceptions.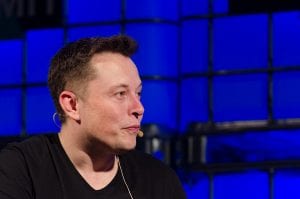 "Export control laws impose no such hiring restrictions," the Department of Justice said in a press release announcing the lawsuit. "Moreover, asylees' and refugees' permission to live and work in the United States does not expire, and they stand on equal footing with U.S. citizens and lawful permanent residents under export control laws."
"Under these laws, companies like SpaceX can hire asylees and refugees for the same positions they would hire U.S. citizens and lawful permanent residents," the agency said. "And once hired, asylees and refugees can access export-controlled information and materials without additional government approval, just like U.S. citizens and lawful permanent residents."
USA Today reports that the Department of Justice began investigating SpaceX as early as June 2020, after receiving a complaint of illegal employment discrimination.
"Our investigation found that SpaceX failed to fairly consider or hire asylees and refugees because of their citizenship status and imposed what amounted to a ban on their hire regardless of their qualification, in violation of federal law," said Kristen Clarke, assistant attorney general for the Justice Department's Civil Rights Division.
Clarke said that the agency's investigation found that SpaceX recruiters, along with other company officials, "actively discouraged asylees and refugees from seeking work opportunities at the company."
The Department of Justice is seeking back pay for asylum-seekers and refugees who were "deterred or denied employment at SpaceX due to the alleged discrimination." It has also asked the court to award additional damages, compel procedural changes, and order the payment of civil penalties.
"Asylees and refugees have overcome many obstacles in their lives, and unlawful employment discrimination based on their citizenship status should not be one of them," Clarke said. "Through this lawsuit we will hold SpaceX accountable for its illegal employment practices and seek relief that allows asylees and refugees to fairly compete for job opportunities and contribute their talents to SpaceX's workforce."
Sources
DOJ files lawsuit against SpaceX for hiring discrimination against refugees, asylees
DOJ sues SpaceX for hiring discrimination
Elon Musk's tweet is cited in a new DOJ lawsuit accusing SpaceX of routine discrimination against refugees
'No chance of being fairly considered': DOJ sues Musk's SpaceX for refugee discrimination