Detroit students say they've been deprived of the American Dream by under-funded, poorly-kept schools.
---
Michigan is facing a federal lawsuit in which Detroit public-school students claim to have received educations so poor they were unconstitutional.
The allegations are as descriptive as they are controversial. The Root recounts excerpts from the complaint, each highlighting the deficiencies of Detroit's public-school system. One account tells the story of an eighth grader who taught math classes for a month after the teacher quit. Another describes elementary-level materials in high school classrooms.
Glass, says the lawsuit, covered playgrounds; some schools' plumbing was in such bad condition that pipes would burst in the classroom.
NBC News notes that the lawsuit's allegations could prove a game-changer in how the right to education is interpreted in court.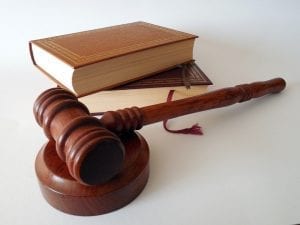 Students and the state both agree that conditions in Detroit public schools are awful. However, Michigan has so far maintained that, no matter how "serious" conditions may have been, they're not unconstitutionally awful.
So far, the state's come out on top. The case is now in federal court, treading water on the plaintiffs' appeal.
But for Detroit students, there's a lot riding on the outcome. The Root and NBC both quote 19-year old plaintiff Jamarria Hall, who graduated from Osborn High School on the city's east side.
Hall told NBC he chose Osborn because his father was a basketball coach there.
"I didn't think the curriculum would be that bad," said Hall, who's now attending a community college in Florida.
"I remember walking into the hallway and seeing garbage cans catching drips from the ceiling," he said. "Seeing the lack of books and how the classroom had bars and things on the window and could barely open, and the aroma from I don't know what. It's just a kind of toxic sickness in the air."
Hall says that Osborn's mediocre courses did little to prepare him for college. He's failed two classes since starting his program, even as he struggles to succeed.
"It feels like I've lost an opportunity or lost four years of my life," he said. "It's really despicable for me to live in America and to have a chance at the American dream and to be able to live in a society where everybody should have the same opportunity and to know that it's not happening for me."
A former charter school teacher in Detroit, Renee Schenkman, told NBC that she was given so little guidance that she had "had to Google" how to teach young kids phonics.
"It's a terrible feeling," she said. "I started teaching because I care so much about kids and education, and to feel like I had none of the tools to do that, none of the support to do that, and to be faced with kids who are very eager to be there and to be part of the class, and to see that they're falling so far behind, that was the hardest thing."
For Hall, too, there's scant pleasure in moving forward. Few of his classmates made it to college, although some are still trying to get in.
"I keep losing friends every day to jail and death," Hall said. "It takes a toll on the whole community."
"You're not educated," he added, "and you don't understand why."
Sources
Court weighs Detroit literacy battle: 'Is this really education?'
Detroit Students Are Making a Federal Case Out of What They Say Was an Education So Poor, It Violated Their Constitutional Rights
How a lawsuit over Detroit schools could have an 'earth-shattering' impact