No firefighters were hurt, but the driver of the SUV lost his life.
---
Devastating Chicago Fire Truck Accident Injures Three and Kills One 
All types of trucks get into accidents more often than they should on the roads of Illinois. Recently, a fire truck was involved in a very serious collision which resulted in three people suffering major injuries, and one person losing their life.1 The truck accident resulted from an SUV driver crashing into a Chicago fire truck early in the morning. The police arrived on the scene right away, but they were not able to help the victim who lost his life.
No firefighters were hurt, but the driver of the SUV lost his life. In accidents involving fire trucks, the other drivers involved will usually be held accountable and questioned for the collision since drivers are expected to make way for fire trucks. However, in this case the driver lost his life. A further investigation of the scenario will be required to determine which next steps have to be taken to ensure that proper justice is served for the incident.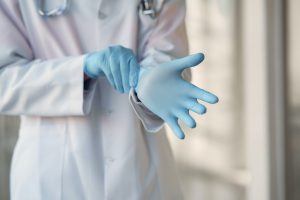 Anyone who finds themselves in an accident with a fire truck or other vehicle should get in touch with a truck accident attorney right away. The injuries and loss of life that follow these massive collisions lead to severe consequences on both the emotional and financial plane. Individuals will need to overcome the trauma, pain, and suffering they experienced, as well as try to balance out their finances after suffering such a big loss and so many new bills. In no way is it fair for victims to have to deal with all these negative life changes on their own, while the negligent party does not have to face any consequences. For this reason, it is necessary that individuals file a valid truck accident claim as early on after their collision as they are able to.
Why Should a Truck Accident Claim Be Filed Right Away in Chicago, Illinois?
Truck accident claims need to be filed as soon as possible because the longer a person waits, the harder it becomes for them to gather proper evidence and the more difficult it becomes for individuals to get in contact with the other parties, as well as potential witnesses. 
If a person waits too long to file their claim, they may also end up exceeding the statute of limitations without realizing it and this will lead to them forfeiting any compensation they may have been originally eligible for. The best way to ensure ones claim process goes smoothly and that drivers get the compensation they deserve is by getting in touch with a truck accident lawyer as soon as possible after suffering in a truck accident.
Sources:
1. https://abc7chicago.com/south-side-chicago-fire-truck-crash-news/12725393/