Nunes claims that Twitter is secretly waging a war of attrition against its conservative users.
---
California Republican Rep. Devin Nunes is filing a multi-million dollar lawsuit against Twitter and several of its users, saying the website "shadow-bans conservatives" and censors less-than-liberal posts.
Nunes filed the complaint in a Virginia state court Monday. According to Fox News, he's demanding $250 million in compensatory damages and $350,000 in punitive damages. Many of Nunes' claims center around his work for the House Intelligence Committee, which he chaired until 2019.
Fox notes that Nunes attracted some criticism for investigating "alleged and apparent surveillance abuses by the government." And Nunes says that criticism is sufficient to receive recompense for "pain, insult, embarrassment, humiliation, emotional distress and mental suffering," along with "injury to his personal and professional reputations."
Nunes claims that Twitter was guilty of "knowingly hosting and monetizing content that is clearly abusive, hateful and defamatory—providing both a voice and a financial incentive to the defamers—thereby facilitating defamation on its platform."
Ironically, Nunes began garnering "unwanted' attention after claiming to have evidence that former President Barack Obama personally authorized wiretaps on the Trump campaign.
Federal law, notes Fox, usually shields companies like Twitter from being sued for defamation. But Nunes contends that site administrators have played such an active role in moderating content that they should be held liable for the proliferation of offensive comments and troll accounts.
"Twitter created and developed the content at issue in this case by transforming false accusations of criminal conduct, imputed wrongdoing, dishonesty and lack of integrity into a publicly available commodity used by unscrupulous political operatives and their donor/clients as weapons," Nunes' attorneys wrote. "Twitter is 'responsible' for the development of offensive content on its platform because it in some way specifically encourages development of what is offensive about the content."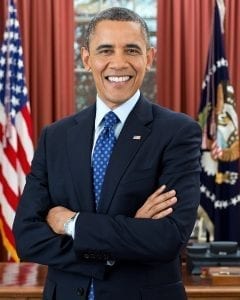 The rambling, roundabout argument has been blasted as "bizarre" by some. ARS Technica characterized the representative's claims as "ludicrous" in a Tuesday article, opining that Nunes' chances of success aren't particularly high.
"There were so many obvious examples in the complaint of tweets that were clearly not defamatory," Santa Clara University legal scholar Eric Goldman told ARS Technica. "It's not a lawsuit I would have wanted to bring, as a lawyer or as a plaintiff."
The website notes that the past several years have seen a rash of similar lawsuits, many involving conservative figures suing technology companies. None have passed muster in court; according to ARS Technica, that may be because the complaints are written to portray Republicans as waging an epic fight against biased establishment media, rather than being written to win.
Tyler Grant, a New York attorney and USA Today contributor, suggested the same.
"Nunes' complaint is just another frivolous attempt to further a right-wing argument," Grant wrote, "and, in the end, it won't amount to much of anything at all."
Sources
Devin Nunes' ludicrous $250 million lawsuit against Twitter, explained
Devin Nunes' Twitter lawsuit is meant to lay the groundwork to regulate social media: Today's talker
Nunes sues Twitter, some users, seeks over $250M alleging anti-conservative 'shadow bans,' smears