A.G. Morrissey claims that, in some cases, the Church sent suspected molesters to rehab and then rehired them.
---
On Tuesday, West Virginia's attorney general filed a lawsuit alleging that a former Catholic bishop and diocese knowingly hired priests with a history of child sex offenses.
Attorney General Patrick Morrisey's suit comes months after the Diocese of Wheeling-Charleston admitted that 18 of its priests had been credibly accused of molesting minors. The alleged abuse ranged decades, with claims covering the early 1950s through the latter half of last year.
Along with the 18, the diocese may have hired 13 other priests who'd been accused of abuse in other states but didn't raise any red flags after arriving in West Virginia.
"The diocese and its bishops chose to cover up and conceal arguably criminal behavior of child sex abusers," Morrisey's lawsuit claims.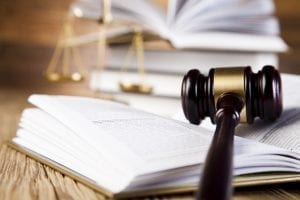 In some instances, the diocese flat-out failed to perform background checks. In others, Morrisey alleges that the Church may have known or suspected that some of its priests had previously been accused of abuse but chose not to warn parents who enrolled children in summer camps and schools.
According to Morrisey, the diocese engaged in a pervasive and sinister pattern of denial and cover-up.
"It deceived consumers by claiming that the schools were safe while employing credibly accused pedophiles," the attorney general said.
Named as defendants are the Wheeling-Charleston diocese and its former bishop, Michael Bransfield.
Morrisey's intent is to force the diocese—which serves the entirety of West Virginia—to be more transparent and adopt processes to inform parents and the general public of any and al abuse allegations. The Wall Street Journal notes that the attorney general is hoping to garner relief for victims, possibly including financial compensation.
"Our investigation reveals a serious need for the diocese to enact policy changes that will better protect children, just as this lawsuit demonstrates our resolve to pursue every avenue to effectuate change as no one is above the law," Morrisey said in a statement.
As evidence of the diocese's alleged transgression, the attorney general's office cites the example of Patrick Condron.
Condron, a priest, was employed at St. Joseph Preparatory Seminary High School in Vienna, West Virginia, from 1980 through 1987. The lawsuit claims that Condron admitted to allegations of abuse, including unwanted kissing and attempts at sexual intercourse.
Instead of firing Condron or reporting him to law enforcement, the priest was sent to treatment facilities in different states. A decade later, Condron was rehired and allowed to work at Wheeling Catholic Elementary School from 1998 until 2001.
USA Today reports that the Church responded with a firm denial, saying it "strongly and unconditionally rejects" any claim that it isn't committed to protecting youth from predator priests. The diocese purports that it has since implemented a zero-tolerance policy for its clergy, volunteers and support staff.
Other, anonymous officials from the Catholic Church told the Washington Post that the lawsuit is a "publicity stunt," filed a decade after the diocese began to rework its policies.
But Morrissey has persisted, saying, "There's still a culture of secrecy. The church needs to come clean."
"We have reason to believe the systems in place are still inadequate," he added.
Sources
West Virginia accuses Catholic diocese and former bishops of sex abuse cover-up in unusual consumer protection lawsuit
West Virginia Attorney General Says Catholic Diocese Knowingly Employed Pedophiles
West Virginia attorney general sues Catholic diocese, says pedophile priests knowingly hired