Attorneys for controversial Florida Gov. Ron DeSantis had earlier asked that the judge overseeing Disney's First Amendment complaint against the state be removed.
---
Disney has urged a federal court to reject Florida Gov. Ron DeSantis's request to disqualify the judge overseeing the Walt Disney Co.'s lawsuit against the state.
According to CNBC, attorneys for Gov. DeSantis had earlier argued that Judge Mark Walker should recuse himself from Disney's lawsuit, citing comments he had made on other claims.
However, Disney says that the state failed to establish how or why Walker should be removed from the case.
"Judges are not prohibited from referring accurately to widely-reported news events during oral arguments, nor must they disqualify themselves if cases related to those events happen to come before them months later," Disney said in a Thursday hearing.
"Disqualification is allowed only if the prior comments expose an incapacity on the judge's part to consider the new case on its own merits," Disney said, adding that Walker's remarks "come nowhere close to that standard."
Disney, which has been locked in a months-long feud with Florida after signaling its opposition to a controversial law restricting the discussion of gender identity, sexuality, and race in classrooms, says that Gov. DeSantis and his administration have "orchestrated" a campaign to punish Disney for opposing the state's politically-charged initiatives.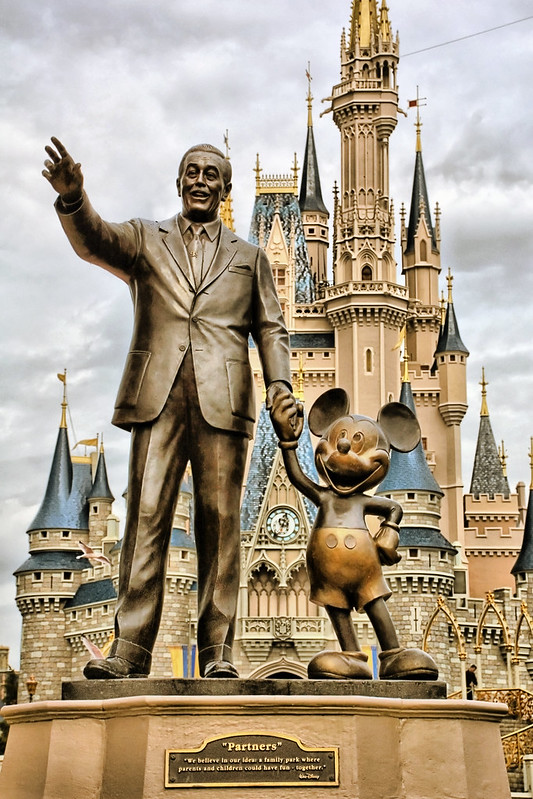 "The case that we filed last month made our position and the facts very clear," Disney C.E.O. Bob Iger said in an earnings call earlier this year. "And that's really that this is about one thing and one thing only, and that's retaliating against us for taking a position about pending legislation."
In its motion to remove Walker, attorneys for Gov. DeSantis referenced two separate remarks made on other cases before Walker's court.
"What's in the record, for example — is there anything in the record that says we are now going to take away Disney's special status because they're woke?" Walker commented on one lawsuit.
In the second case, Walker suggested that the DeSantis administration appeared to be punishing Disney for its political positions.
"And then Disney is going to lose its status because—arguably, because they made a statement that run afoul—ran afoul of state policy of the controlling party," Walker allegedly said.
Disney, writes CBS News, filed its First Amendment lawsuit against Florida last month.
Last week, shortly after the DeSantis administration filed its own claim against Disney, the multibillion-dollar company announced that it would cancel plans to build a new campus in Central Florida.
The project would have brought in more than 2,500 California-based professionals and provided additional employment opportunities for residents in nearby communities.
Sources
DeSantis asks that judge be disqualified from Disney's free speech lawsuit
Disney opposes DeSantis' attempt to disqualify judge in free speech lawsuit
Disney opposes judge disqualification in lawsuit against DeSantis
Disney opposes Ron DeSantis request to disqualify judge in free speech lawsuit
Disney rips DeSantis bid to disqualify judge in free speech lawsuit