Earlier this week, Disney decided to recall a popular plush toy, Forky, from the new Toy Story 4 movie amid choking hazard concerns.
---
If you recently purchased a Forky toy from the new Toy Story 4 movie, you may want to check the label. Earlier this week, Disney decided to recall the 11-inch plush toy. According to the U.S. Consumer Product Safety Commission, the toy was recalled over concerns it may be a choking hazard. In fact, the recall states, "the 'googly' plastic eyes on the toy can detach, posing a choking hazard to young children." So far about 80,000 of the plush toys have been affected by the recall.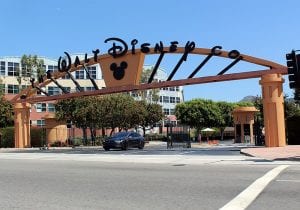 According to the recall notice, the eyes are made up of three parts, including a "white plastic base, a clear plastic dome, and a small black plastic disc within the dome, which represents the character's pupil." The toy itself is 11-inches tall, plush, and has "poseable arms, a base, and rainbow screen art on top of the foot." To identify whether your child's toy is included in the recall, check the tracking code sewn into the label on the base of the toy. The following tracking codes are included in the recall:
FAC-024868-18338
FAC-024868-19032
FAC-024868-19060
FAC-024868-19091
For now, parents should take the recalled toys away from their children immediately and return them to any Disney Store location for a refund. For more information about the recall, contact Disney at via phone or email the company at personal.shoppers@shopDisney.com.
Sources:
Disney Issues Recall on Toy Story 4 Forky Plush Toy Over Potential Choking Hazard
Disney 'Toy Story 4' Forky toys recalled due to choking hazard