A settlement was recently reached between Disney and the family of a child who was attacked by another guest during a 2017 visit to Epcot.
---
Earlier this week, Disney agreed to settle a lawsuit over a case where an 11-year-old girl was attacked by an intoxicated teenager wearing a pair of Mickey Mouse ears. The incident occurred back in 2017 at Epcot. The suit was originally filed in Orange Circuit Court by Melissa Weber on behalf of her daughter and accused Disney of "serving alcohol to someone underage and not keeping guests safe."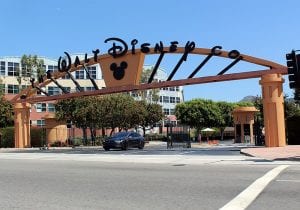 What happened, though? How was Weber's daughter attacked? Well, according to the suit, her daughter was walking along at Epcot when a stranger, the drunken teen, suddenly "grabbed the child by her hair, threw her into a garbage can and then began punching her while on the ground on Jan. 13, 2017," according to an Orange County Sheriff's report. As a result, she sustained "severe injuries" and continues to suffer from "anxiety, fear, depression, and post-traumatic stress disorder."
The attacker, a 17-year-old girl from Naples, was eventually arrested and "charged with child abuse, battery, and criminal mischief." Additionally, the 17-year-old also attacked another person at the park the same day. The day of the attack, the assailant was walking through Epcot with her friend and boyfriend, all three of whom were drunk when the other alleged attack broke out, according to the sheriff's report. At one point, while walking along, the assailant's friend "dropped her cell phone to the ground and attempted to pick it up, but fell to the ground to her knees due to being intoxicated near the iconic Epcot sphere that houses Spaceship Earth attraction."
Colette Santana was walking with her friends towards the park exit when the drunk teenagers were falling over, and she instructed her friends to go around them, which apparently upset the 17-year-old. So much so that she swore at them as they went past and then ran up on Santana and her friends and began throwing punches. Santana was 25-years-old at the time and remembers being "hit in the ear with a closed fist." The incident report added, "men and other people came to their rescue and broke up this attack by this unknown woman."
From there, Santana and her friends retreated to the bathroom to collect themselves, though when they emerged, "a crowd gathered and there was a commotion, which is when the child on vacation with her family from Kansas was attacked." According to reports, the 17-year-old girl who attacked Santana reached out and "grabbed the child by her hair and pulled her down violently into a trash can." To protect herself, the child "curled up into a ball on the ground…while the 17-year-old punched her four or five times with a closed fist and slapped her across the face."
While details of the settlement haven't been released, Weber's suit originally sought $15,000 in damages.
Sources:
Disney World settles lawsuit after child attacked at Epcot by Mickey Mouse ears-wearing teen