Prosecutors have alleged an Ohio distributor shipped excessive amounts of opioids to small rural towns.
---
Miami-Luken Inc., an Ohio drug wholesale distributor, and four people including two former executives have been charged with selling millions of pills amid the opioid epidemic despite knowing the dangers.  The indictment charged the Springboro, Ohio-based company; Anthony Rattini, the company's former president; James Barlay, former compliance officer, and two pharmacists with "conspiring to distribute controlled substances."  Prosecutors have alleged "Miami-Luken ignored obvious signs that drugs were being diverted to illegal users and dealers between 2011 and 2015."  The company was shipping 4.9 million pills to Miller-West's drugstore in Oceana, W.Va., where the population is just under 1,400.
"Miami-Luken and the executives failed to guard against the dangerous drugs it was shipping to pharmacies in five states from being diverted for illegal uses or to report suspicious orders to the U.S. Drug Enforcement Administration," they added.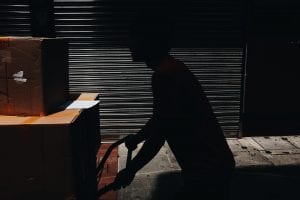 The distributor shipped millions of pills to desolate and rural areas of Appalachia which was hit especially hard by the epidemic.  "Records show Miami-Luken also distributed 3.7 million hydrocodone pills from 2008 to 2011 to a pharmacy in Kermit, West Virginia, a town of just 400 people," prosecutors said.  The pharmacists charged were Devonna Miller-West, the owner of Oceana, West Virginia's Westside Pharmacy, and Samuel Ballengee, owner of Williamson, West Virginia's Tug Valley Pharmacy.
The company was also shipping some to other "unnamed pharmacists and physicians," the indictment alleged.
"There's a need, in my opinion, to devote sufficient charges right here and now to stop the dying," United States Attorney Benjamin C. Glassman said, adding investigators found "many overdose deaths that could arguably be linked to the conduct of people accused in the conspiracy."
In April of this year, criminal charges were brought against Rochester Drug Co-operative.  Geoffrey S. Berman, the United States Attorney for the Southern District of New York, and Ray Donovan, the Special Agent in Charge of the New York Division of the U.S. Drug Enforcement Administration (DEA), announced the charges.  Rochester Drug Co-Operative is one of the 10 largest pharmaceutical distributors in the United States.  Charges were also filed against Laurence F. Doud III, the company's former chief executive officer; and William Pietruszewski, the company's former chief compliance officer.  The indictment was specifically for "unlawfully distributing oxycodone and fentanyl, and conspiring to defraud the DEA," according to court documents.
Berman said at the time, "This prosecution is the first of its kind: executives of a pharmaceutical distributor and the distributor itself have been charged with drug trafficking, trafficking the same drugs that are fueling the opioid epidemic that is ravaging this country.  Our Office will do everything in its power to combat this epidemic, from street-level dealers to the executives who illegally distribute drugs from their boardrooms."  The company paid $20 million to resolve the charges.
DEA Special Agent in Charge Ray Donovan said, "Today's charges should send shock waves throughout the pharmaceutical industry reminding them of their role as gatekeepers of prescription medication.  The distribution of life-saving medication is paramount to public health; similarly, so is identifying rogue members of the pharmaceutical and medical fields whose diversion contributes to the record-breaking drug overdoses in America.  DEA investigates DEA Registrants who divert controlled pharmaceutical medication into the wrong hands for the wrong reason.  This historic investigation unveiled a criminal element of denial in RDC's compliance practices and holds them accountable for their egregious non-compliance according to the law."
Sources:
Prosecutors bring rare criminal charges against Ohio opioid distributor
Manhattan U.S. Attorney And DEA Announce Charges Against Rochester Drug Co-Operative And Two Executives For Unlawfully Distributing Controlled Substances
Second opioid distributor charged over role in U.S. drug epidemic