Philadelphia District Attorney Larry Krasner is seeking lower terms of probation and parole for inmates.
---
Philadelphia District Attorney Larry Krasner recently announced that his office will seek lower terms of probation and parole when making sentencing recommendations and negotiating plea deals for inmates moving forward.  Krasner already has sought shorter sentence terms, has charged crimes at a lower level, and reduced reliance on cash bail for low-level offenses.  Now, Krasner hopes to tackle the "mass supervision" of people on probation and parole.
"There's a period of time when the supervision for some people is useful and is a good thing," Krasner said. "But after that, it just becomes a bunch of tripwires that very few of us could ever keep dancing over." Krasner uses "supervision" to refer to both parole (supervision after release from prison) and probation (court-ordered community supervision) and cites studies that demonstrate the positive impact of parole and probation decreases significantly after the two-year mark.  He also believes current standards correlate with long-term poverty.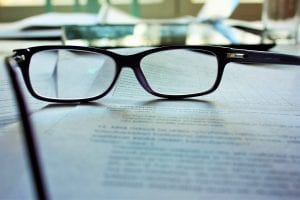 "We can't prove it causes poverty, but it certainly keeps people in poverty," said Sangeeta Prasad, a Stoneleigh Fellow in the District Attorney's Office.
A 2018 Columbia University study found Pennsylvania has the highest number of adults on parole and the highest rate of parole supervision in the nation, as well as the second-highest percentage of people on both parole and probation. The City of Philadelphia currently has about 40,000 people on probation and parole. This is due in part to the following common scenario: Defendants in the state receive a minimum and maximum sentence. When they are released from prison, any time left to reach the maximum sentence is served on parole.
"These numbers are not defensible," said Vincent Schiraldi, a former New York state probation commissioner and the research scientist who produced the Columbia study. "They cost you enormous amounts of money.  They're not good policy, and they're causing enormous deprivations of liberty that I would assume are making the system seem illegitimate in the eyes of a section of the population — particularly, I suspect, young Black men."
An example of this is rapper Meek Mil, whose real name is Robert Rihmeek Williams. Mil was sent to a state prison in Chester County in 2017 for violations of his probation conditions in a gun and drug possession case that was at least ten years old. The violations, which were not related to his original case, included "popping a wheelie on a dirt bike." He spent months in prison before a court ordered that he be released.
"In New York, you couldn't be on probation for ten years like Meek was in Pennsylvania," Schiraldi said. "He would have been out in five years."
Krasner is asking prosecutors to request no more than three years of total supervision for felonies. In misdemeanor cases, he is asking for no more than one year of total supervision. Krasner also says parole should be no longer than the period of incarceration, and he is asking prosecutors to recommend no custody for "most technical parole violations."
Vincent Schiraldi, author of the Columbia study, thinks Krasner is the first city district attorney leading efforts for probation reform.
Sources:
DA seeks to reduce probation in many cases
Philadelphia DA plans to end 'mass supervision' by cutting length of probation and parole