The FDA is recalling certain lots of In Tha Pink coffee after it discovered potentially harmful drugs during a laboratory analysis.
---
Earlier this week a recall was issued for certain lots of In Tha Pink coffee, specifically, 13-gram bags of the ground 'Kopi Jantan Traditional Natural Herbs Coffee.' According to the notice, the recalled coffee expires on October 13, 2020. The decision to issue the recall was made after an "FDA laboratory analysis confirmed the presence of Sildenafil and Tadalafil." Unfamiliar with Sildenafil and Tadalafil? It turns out they're "FDA approved drugs for the treatment of male erectile dysfunction" and are active ingredients in Viagra and Cialis. The fact that these drugs are in the coffee is alarming because, "when combined with nitrates frequently found in heart and blood pressure medications," the results can be deadly.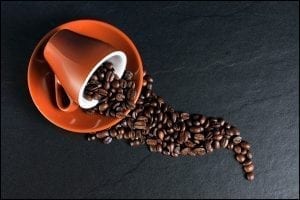 This isn't the first time the FDA has sounded the alarm over In Tha Pink coffee. Two years ago, the FDA posted a public notice "warning against the same product, reporting it found desmethyl carbodenafil in the beverage mix, which is marketed as a male enhancement product."
Fortunately, no illnesses or adverse reactions have been linked to the consumption of the recalled coffee. However, the FDA is concerned consumers may still have some of the unused product in their homes. If you think you may have some of the recalled coffee in your pantry, check the UPC number and expiration date. The UPC number on the recalled coffee is 9 557205 06008 3 and the expiration date is October 13, 2020. If you have the recalled coffee, either throw it away or return it for a refund.
When commenting on the recall, the FDA noted there is "a growing trend of dietary supplements or conventional foods with hidden drugs and chemicals." It added:
"These products are typically promoted for sexual enhancement, weight loss, and bodybuilding and are often represented as being 'all natural.' FDA is unable to test and identify all products marketed as dietary supplements that have potentially harmful hidden ingredients."
Sources:
In Tha Pink Coffee recalled because it contains drug like Viagra
Male enhancement coffee recalled due to presence of undeclared Sildenafil and Tadalafil