Users may stop inquiring about their ancestry after judge rules it's okay to access DNA data.
---
The two largest DNA profiling sites, 23andMe and Ancestry.com, have keep their users' genetic information entirely confidential, and a smaller one, GEDmatch, has restricted police access this year.  This means, until recently, the vast majority of the data have been off limits to investigators looking to crack cases.  This is comforting for users who have long used the sites to dig up ancestral records.
However, a Florida detective just announced at a police convention that he had "obtained a warrant to penetrate GEDmatch and search its full database of nearly one million users."  This is believed to be the first time a judge approved this action.
"That's a huge game-changer," said Erin Murphy, a law professor at New York University. "The company made a decision to keep law enforcement out, and that's been overridden by a court.  It's a signal that no genetic information can be safe."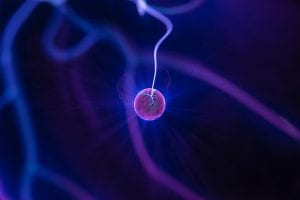 Logan Koepke, a policy analyst at Upturn, a nonprofit in Washington, said after Fields presented his methods "multiple other detectives and officers approached him asking for a copy of the warrant."
Policy experts fear this will likely to lead to other agencies submitting requests for similar searches of 23andMe, which has 10 million users, and Ancestry.com, which has 15 million.  Thus, the Florida judge's decision will have a substantial effect on DNA privacy.
This practice began in April 2018 when the California police used GEDmatch to identify a man they believe is the Golden State Killer, Joseph James DeAngelo.  Investigators have since used genetic genealogy to identify suspects and victims in more than seventy cases.  However, GEDmatch changed its policies in May of this year, requiring law enforcement to identify themselves when searching its database.
This was not a welcome change for officers.  Fields is now attempting to solve the case of a serial rapist who assaulted women decades ago and looking to still use such data.  In July, he asked a judge in the Ninth Judicial Circuit Court of Florida to approve a warrant that would allow him to "override the privacy settings of GEDmatch's users and search the site's full database of 1.2 million users."   After Judge Patricia Strowbridge, appointed by Governor Rick Scoot, agreed, Detective Fields said, "the site complied within 24 hours" and "some leads had emerged."
"I have no question in my mind that if the public isn't outraged by this, they will go to the mother lode: the 15-million-person Ancestry database," Law Professor Erin Murphy of New York University said. "Why play in the peanuts when you can go to the big show?"
Yaniv Erlich, the chief science officer at MyHeritage, agreed. "They won't stop here," he said.
Detective Fields confirmed he would "welcome access to the Ancestry.com and 23andMe databases," explaining, "You would see hundreds and hundreds of unsolved crimes solved overnight.  I hope I get a case where I get to try."
A spokesperson for 23andMe, Christine Pai, responded, "We never share customer data with law enforcement unless we receive a legally valid request such as a search warrant or written court order.  Upon receipt of an inquiry from law enforcement, we use all practical legal measures to challenge such requests in order to protect our customers' privacy."
Sources:
Your DNA Profile is Private? A Florida Judge Just Said Otherwise
A judge said police can search the DNA of 1 million Americans without their consent. What's next?