El Paso, TX – Filing for bankruptcy in the state of Texas is similar, in many ways, to filing in other states. Bankruptcy courts are governed by federal law, as opposed to state law, and as such, the procedure itself tends to be pretty similar all over the United States.
However, each state gets to impose its own unique regulations on the bankruptcy courts, and it's these regulations you'll want to pay attention to, when considering bankruptcy. Below, we look at a few things to check off your list before speaking to specialized lawyers.
Texas Bankruptcy Requirements
It may strike you as odd, but you have to meet some initial requirements to file for bankruptcy in the state of Texas. For instance, you need to be a resident of Texas for the majority of the previous 6 months. That means, if you want to file for bankruptcy under Texas law, you need to have resided in El Paso for at least 91 days of the previous 180.
Whether or not you've filed your bankruptcy before will also play an important part in your legal proceedings. If this is your first time filing for bankruptcy, then you've got nothing to worry about, you're good to go.
If you have filed for bankruptcy in the past, however, you'll need to contact our seasoned El Paso bankruptcy lawyers to examine the specifics of your case. Eligibility is typically determined by the type of bankruptcy you filed for in the past, and the type of bankruptcy you're filing for now, so you need to consult someone about your particular situation.
The Texas Means Test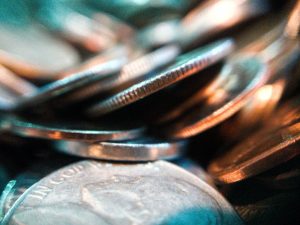 Once you've determined whether or not you can file for bankruptcy in Texas, you'll need to figure out which bankruptcy chapter is best suited for your needs. As an individual, you'll have to choose between Chapter 7 and Chapter 13 of the U.S. Bankruptcy Code. if you're unsure what these mean, consult our Texas bankruptcy lawyers.
Chapter 7 bankruptcy involves the court selling your property to pay off debt, while Chapter 13 entrusts you with a monthly payment plan, based on your income. To file for Chapter 13 bankruptcy, you need to qualify through the Texas Means Test.
In other words, you need to prove your wage is enough to cover the monthly payments, according to Texas median income for a family your size. For a family of three in the state of Texas, the average yearly income is $80,733. If you fall below that, you may not qualify, and be forced to file for Chapter 7 bankruptcy, instead.
You can check your qualifications online, but you'll also want to speak to seasoned El Paso bankruptcy lawyers, to determine the best course of action for you. The type of bankruptcy you file for is important, so you'll want to give this matter due consideration.
Since you'll be dealing with lawyers and court clerks, now would be a good time to educate yourself a bit on legal matters. 
Finally, when you've got an idea about where you fall on the Texas Means Test, it's time to decide how you want to proceed towards this new chapter of your financial life.