A team of physicians analyzed several lung biopsies, comparing the quality of tissue samples with what one might see in a chemical burn victim.
---
Doctors say that the kind of lung damage observed in patients with vape-related illnesses looks like chemical burns.
The report, recapped by The New York Times, was released Wednesday. The physicians' findings are based on samples of lung tissue taken from 17 patients, all of whom have suffered variants of lung disease believe to be caused or exacerbated by e-cigarette abuse. The samples, in turn, were reviewed by experts in lung pathology.
"All 17 of our cases show a pattern of injury in the lung that looks like a toxic chemical exposure, a toxic chemical fume exposure, or a chemical burn injury," said Mayo Clinic surgical pathologist Dr. Brandon T. Larsen. "To be honest, they look like the kind of change you would expect to see in an unfortunate worker in an industrial accident where a big barrel of toxic chemicals spills, and that person is exposed to toxic fumes and there is a chemical burn in the airways."
Larsen also said the burns could be compared to the sorts of lung damage observed in persons exposed to World War I-era chemical weapons, like mustard gas.
Larsen and his colleagues' findings were reported in The New England Journal of Medicine earlier this week.
Of the 13 samples, says the Times, 13 were taken from men and four from women. The patients' ages ranged from 19 to 67, with 70% of participants having a history of "vaping" marijuana oils.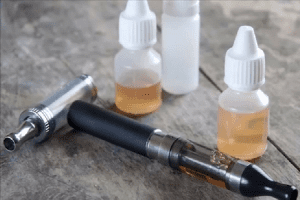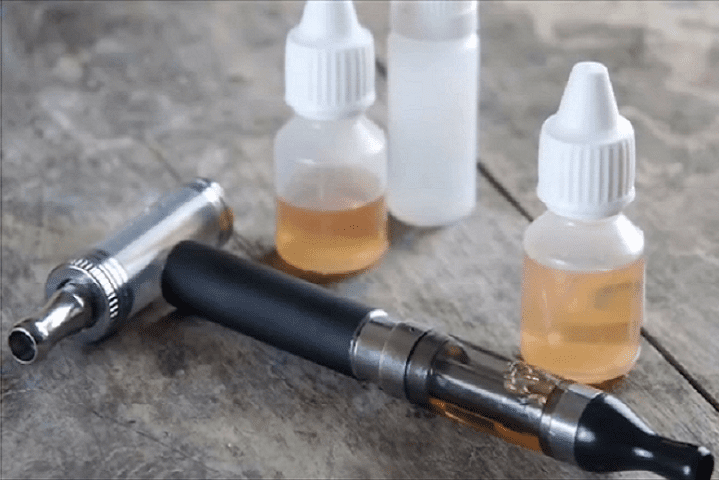 As the Times notes, more than 800 cases of vape-related lung illness have been reported across 46 states in the past year. Two of the participants in the Mayo Clinic study have since died, boosting overall fatalities to 16. However, most deaths have been reported among older users.
The CDC has also been monitoring the outbreak of vape-related disease, with more than 1,000 cases confirmed across the country. More than 275 cases have been identified in the past week alone.
"The fatalities that we're seeing tend to be a bit older," said CDC principle deputy director Dr. Anne Schuchat, adding that the median age for deceased patients is nearly 50—despite the median overall age being 23.
While most respondents said they've vaped THC, some only used ordinary nicotine-containing pods.
What, exactly, has caused some individuals to develop life-threatening complications from e-cigarette use remains unclear. Dr. Larsen said neither he nor any Mayo researchers found evidence of oil accumulating in the lungs. Instead, they found a certain variety of immune cell exhibiting "the fine, foamy-looking appearance that is characteristic of chemical injuries."
"So maybe we need to look more closely at the chemical compounds, and not just oils, but the chemical constituents, to figure out which ones are injurious," he said.
Larsen told the Times that swollen, damaged lung tissue can compound fluid build-up, making it impossible to breathe.
"The lung is not very functional when it's been damaged and is trying to repair itself," Larsen said. "There's no reserve left while the body tries to heal itself, so people will be really sick, on a ventilator because they can't get enough oxygen in, or carbon dioxide out. Some patients will not recover, and will end up dying."
Larsen said he thinks it's likely that some people with vape-related illnesses—or who've otherwise suffered vape-related lung damage—could develop chronic respiratory diseases as a consequence.
Sources
Lung Damage From Vaping Resembles Chemical Burns, Report Says
Vaping illnesses surpass 1,000 with 18 deaths as new cases rise 'at a brisk pace,' CDC says