Driver is enraged after his girlfriend is honked at during a trip to McDonald's, and seeks revenge by planting a bomb in the offender's vehicle.
---
A man who allegedly placed a bomb in a car after a driver beeped at his girlfriend in a McDonald's park and ride has been refused bail.  Refrigerator repairman, Ryan Sharp, 33, recently appeared at Wollongong Local Court, two days after he was arrested over an intimidation campaign focused on another driver.  Appearing via video link, Sharp was still dressed in the yellow high-vis clothing he was wearing at the time of his arrest and cried throughout the brief hearing.
At one point, Sharp mouthed 'I'm sorry' to his mother and sister in the courtroom.  His mother Debbie, mouthed back: "It's OK, be strong."  His 31-year-old partner, and co-accused, was also at court to support him but she sat outside the courtroom.  Magistrate Michael Stoddart rejected Sharp's request for bail, citing "the gravity of the charges and the strength of the prosecution case."  Stoddart was also concerned that the defendant might communicate with witnesses.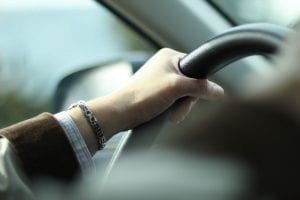 Police allege Sharp began harassing a driver and her partner after she beeped at Sharp's partner in a McDonald's at Warrawong on February 22.  The following evening Sharp allegedly smashed the window of the couple's car, before returning on March 5 to place an improvised explosive device (IED) under the vehicle, which went off.  Police said if someone had been in the vehicle the explosion would likely have killed them.
Sharp's defense attorney said her client had been living with, and caring for, his grandmother since 2017.  She said family members were concerned the cancer survivor's health would deteriorate if Sharp was held in custody, stating the 81-year-old grandmother relied on him for her "health and support."  These sentiments were supported by his mother, who said she worried her own mother's "health will decline if [Ryan] can't help her."
But police prosecutor Sergeant Tanya Pavlin said surveillance of Sharp suggested this just wasn't the case.  "He is not there 24/7, caring for his grandmother…he was only there on a handful of occasions over a number of weeks," she said, adding that Sharp would only stay in Lurnea when he and his partner had had a fight and she'd kick him out of her Lake Heights home.
"I love you," Mr Sharp said to his mom before being led to jail.
Detective Superintendent Michael McLean said Sharp and his partner used "ingenious methods to hunt the driver down and find her Wollongong home."  The couple then allegedly "subjected the victim to weeks of threats and intimidation, including having the windows a Ford Ranger smashed," according to their report.  The victim was also hit with a "barrage of online threats."  The bomb was the last straw.
In their search of the defendant's property, officers found items that are used to make an improvised explosive device (IED), the type of bomb found in the car.  They also discovered threats were being made to a relative of an electronics store worker over an unrelated dispute, showing a pattern of aggressive behavior on the couple's part.  Sharp and his 31-year-old girlfriend are due to reappear at Wollongong Local Court on May 22.  The woman had previously been granted strict conditional bail after being charged with stalking and being an accessory after the fact.
Sources:
Beep at Macca's 'ends in death threats'
They honked at a woman in the McDonald's drive-thru. Then, their car got blown up.