Another Sackler email proves the family wants to deflect attention away from its involvement in the opioid crisis.
---
"We have to hammer on abusers in every way possible.  They are the culprits and the problem.  They are reckless criminals," Richard Sackler, part of the family that runs Purdue Pharma, said in an email about people who become addicted to the opioid his company manufactured, OxyContin.  It's just one of many uncovered by investigators working on a lawsuit filed against Purdue Pharma for its role in the opioid epidemic, which proves the Sacklers wanted everyone to believe those who used its drug were the problem.
In 2007, Purdue pleaded guilty to misleading medical professionals and the public about the addictive side effects of its drug, and this new lawsuit, brought by New York and Massachusetts, brings forward allegations that, the company not only "continued to aggressively distribute opioids, but also set their sights on addiction treatment, attempting to profit from a life-threatening disease they helped spread."
Trauma and opioid addiction are closely linked, with some estimates indicate as many as two out of three people with PTSD may also have a substance use disorder.  It is difficult to stomach the fact that Richard Sackler includes this population in the "reckless criminals" category.  Addiction itself is a recognized medical condition that requires treatment.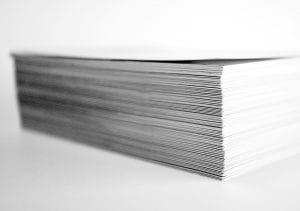 "We don't treat someone with a life-threatening, chronic relapsing illness as a criminal; we treat them with compassion and respect and get them the best care possible as quickly as possible," said Justine Waldman, the medical director of the REACH Project, headquartered in Ithaca, New York. "Any derogatory term to describe someone with opioid use disorder is not only unhelpful, it's stigmatizing and hurtful and contributes to increased loss of life."
Purdue and other large pharmaceutical manufacturers are currently facing numerous lawsuits.  Those filed by New York and Massachusetts appear especially capable of holding Purdue accountable for its actions.
Massachusetts' Attorney General Maura Healey clearly wants to hold the wealthy family responsible.  "Their push to boost sales," the state's lawsuit said, "came even after staff showed family members on Purdue's board a map correlating suspected illegal prescribers and reports of opioid poisonings in 2011."  The filing further states that Richard Sackler, as Purdue's president, in a 2001 email argued the company needed to shift responsibility away from Purdue and "hammer on the abusers in every way possible."
In an email included in the state's complaint, he said, it "implies a danger of untoward reactions and hazards that simply aren't there" and he pushed for a "less threatening" way to describe Purdue's opioids, which wouldn't cause such a problem.
Leo Beletsky, an associate professor of law and health sciences at Northeastern University and the faculty director of the Health in Justice Action Lab, explains, "That's the fundamental model of the US pharmaceutical industry: They oftentimes treat the disease and then treat the side effects of their own medication."
This certainly seems to be the case with the Sacklers.  The family and Purdue Pharma recently agreed to a $270 million settlement with the state of Oklahoma in its lawsuit claiming OxyContin contributed to an opioid epidemic.  This marked the first settlement in a number of civil suits accusing Purdue Pharma of deceptive marketing in its promotion of the highly addictive opioid.
Sources:
Addiction is a disease. But an opioid executive wants you to think it's a crime.
Massachusetts Says the Sackler Family at Fault for the Epidemic
Purdue and Sacklers Settle Oklahoma Opioid Case for $270 Million