A confidential settlement was reached earlier this month in a case involving the death of an 11-year-old boy.
---
Earlier this month a confidential settlement was reached over a case involving the death of an 11-year-old boy. The fatal incident happened more than six years ago "when he was hit by a Jeep while crossing the road to catch a school bus." The suit was filed by the boy's parents shortly after his death, but together with their attorney, Hasani Wesley's parents "filed a voluntary dismissal with prejudice in Forsyth Superior Court on April 2, meaning that the lawsuit cannot be refiled." David Hough, the attorney for the parents, added that the suit had been settled.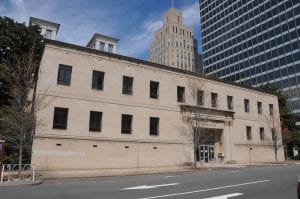 Details of the settlement are confidential, though it's known the suit was filed against the Winston-Salem/Forsyth County school board and Billy Roger Bailey, the driver who hit Hasani on Dec. 19, 2012. However, the claims against the school board were tossed out by N.C. Court of Appeals, "leaving Bailey as the remaining defendant in the wrongful-death lawsuit in Forsyth Superior Court." Despite the recent settlement, Hough plans to continue trying to sue the school board with N.C. Industrial Commission.
What happened, though? According to the suit,  Hasani was a sixth-grade student attending East Forsyth Middle School prior to the incident. On the day of his death, "he had missed the school bus, which turned around on Old Hollow Road to pick him up across from his usual bus stop." Unfortunately, "Bailey was driving his Jeep along Old Hollow Road when he passed the stopped school bus and hit Hasani, throwing the boy 125 feet." He later died from his injuries.
As a result of his death, many began pushing for "new legislation that would increase penalties against drivers who illegally pass school buses." Eventually, a new law known as the Hasani N. Wesley School Bus Safety Act was passed.
As for Bailey? He was eventually "charged with involuntary manslaughter and passing a stopped school bus and went on trial in 2014." However, the case resulted in a mistrial and Bailey "later pleaded guilty to misdemeanor death by motor vehicle." In the end, he was "sentenced to 30 days in jail and was placed on supervised probation for 30 months."
When Hasani's parents originally filed the wrongful death suit in December 2014, they alleged the "school board failed to create safe school bus routes and to properly supervise Hasani's school bus driver, Stephanie Fulton, who had numerous traffic violations." The school board pushed back against the allegations and attempted to have the suit dismissed. At first, the motion was denied by Judge Patrice Hinnant, though N.C. Court of Appeals overturned that decision.
Sources:
Lawsuit against driver who hit student is settled
Mistrial in case against man accused of passing school bus, killing child