Judge Shelley Richmond Joseph's indictment has been slammed by the ACLU as 'preposterous.'
---
A Massachusetts state judge is being charged with helping a twice-deported illegal immigrant elude authorities in a less-than-daring escape.
Named in the criminal complaint is Newton District Court Judge Shelley Richmond Joseph. She, along with former court officer Wesley MacGregor, have been indicted for obstruction of justice and several federal charges.
CNN reports that both individuals are charged with conspiracy to obstruct justice, obstruction of justice, obstruction of a federal proceeding and aiding and abetting. MacGregor is also facing a single count of perjury.
Joseph and MacGregor purportedly helped an undocumented alien evade immigration enforcement officers by guiding him out a door in the back of the courthouse.
"This case is about the rule of law," said U.S. Attorney Andrew Lelling in a statement. "We cannot pick and choose the federal laws we follow, or use our personal views to justify violating the law."
Attorneys for the accused insist the charges are bogus.
"Their prosecution is totally political, and Shelley Joseph is absolutely innocent," said Joseph's attorney, Thomas Hoopes.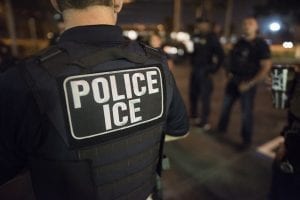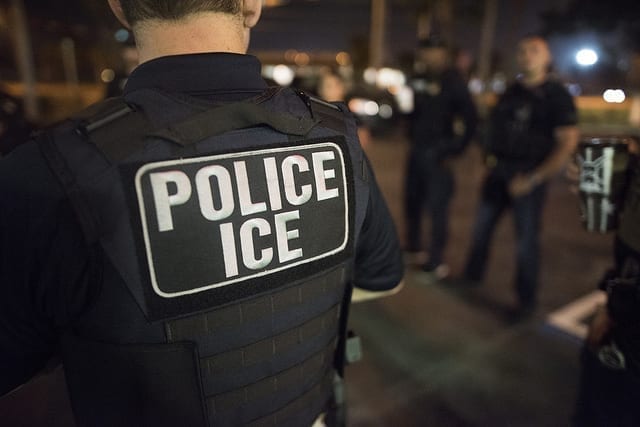 But until the case can be resolved, the Massachusetts Supreme Judicial Court has opted to err on the side of caution and suspend Joseph without pay. State Gov. Charlie Baker, a Republican, has been supportive of the newly-filed charges as well as the court's decision to sideline Joseph.
Baker, quotes CNN, "believes no one should obstruct federal law enforcement officials trying to do their jobs and supports the Judicial Court's decision to suspend Judge Joseph without pay."
The liberal state's conservative governor has also supported legislative proposals that'd give Massachusetts law enforcement more leeway to work with federal immigration officials.
"Everyone in the justice system—not just judges, but law enforcement officers, prosecutors and defense counsel—should be held to a higher standard," Lelling said. "The people of Massachusetts expect that, just like they expect judges to be fair, impartial and to follow the law themselves."
But the consensus isn't so clear-cut, even within the state's judiciary. Massachusetts Attorney General Maura Healey has joined civil rights advocates in slamming the indictments as a "radical and politically motivated attack on our state and the independent of our courts."
Healey says any wrongdoing should've been handled by Massachusetts' own Commission on Judicial Conduct and the Trial Court.
"It's a bedrock principle of our constitutional system that federal prosecutors should not recklessly interfere with the operation of state courts and their administration of justice," she said.
The Massachusetts branch of the American Civil Liberties Union has similarly derided the accusations as, among other things, "preposterous, ironic and deeply damaging to the rule of law."
ACLU-Massachusetts executive director Carol Rose claims the charges against Joseph and MacGregor have "everything to do with enforcing the president's anti-immigrant agenda."
CNN adds that the charges relate to an incident which took place last April. Following an undocumented alien's court date, Joseph and MacGregor purportedly guided the migrant to a door behind the courtroom, allowing the individual to evade detention by an Immigration and Customs Enforcement agent who'd been waiting outside.
A courtroom tape recorder caught much of the conversation between Joseph, MacGregor and the migrant's attorney. Joseph, referring to the ICE agent outside, said "I'm not gonna allow them to come in here […] He's been released on this."
Afterward, MacGregor allegedly escorted the attorney, immigrant and an interpreter downstairs, through a lock-up and then out to the rear exit.
A clerk later informed the ICE agent that the immigrant had been released.
Joseph's charges stem from her purportedly making "false and misleading statements" to other district court judges investigating the incident.
MacGregor, meanwhile, used his security access card to move through the migrant and his legal team through the courthouse. He is accused of lying to a grand jury in saying he wasn't aware that federal authorities had intended to execute an arrest.
"Abuses of power hurt us all," said Peter Fitzhugh, Boston's special agent in charge of U.S. Immigration and Customs Enforcement Homeland Security Investigations. "It undermines the core mission of government to serve the people. It has no place in a just and accountable society."
Sources
A Judge Has Been Indicted For Allegedly Helping An Undocumented Immigrant Escape ICE Arrest
Judge accused of helping an undocumented immigrant escape an ICE officer
State judge charged with helping man evade immigration agent