The drunk driver who hit and killed a Morro Bay pastor was recently sentenced to six years and four months in state prison.
---
New developments involving the death of a Morro Bay pastor came to light earlier this week when the woman responsible for the death was sentenced to six years and four months in state prison. According to a wrongful death suit filed shortly after the accident by the victim's wife, Emily Bales was driving intoxicated in Los Osos when her vehicle hit Pastor Dale Paulsen of the Morro Bay Presbyterian Church while he was taking a walk. The wrongful death suit his widow filed against Bales was settled earlier this year for an undisclosed amount.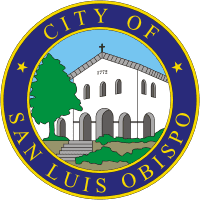 Prior to the fatal accident, Bales was reportedly "drinking with friends at a bar." When the accident occurred, she was not only intoxicated by was also texting. According to court testimony from a California Highway Patrol officer, the force of the impact sent Paulsen's body flying until he landed "on top of a five-foot-tall row of shrubs." As a result, his spine was severed and he died at the scene.
To make matters worse, immediately following the accident, Bales fled the scene. Eventually, she was pulled over and apprehended by a sheriff's deputy "on South Bay Boulevard about 35 minutes after the collision and told the deputy she was planning to turn herself in." On September 18, she "pleaded no contest to vehicular manslaughter while intoxicated without gross negligence but with a sentencing enhancement for fleeing the scene of the crash." Prosecutors ended up dismissing "two charges related to the DUI resulting in death and one count of hit-and-run resulting in injury" as part of a plea deal.
Then, earlier this week, Bales was sentenced by San Luis Obispo Judge Craig van Rooyen who noted "Bales's sentencing enhancement for fleeing the scene alone equates to five years in prison." However, under state law, she will be able to stand before a parole board in a year.
When commenting on Bales' actions the night of the accident at the sentencing hearing, Deputy District Attorney Danielle Baker said "Bales chose to leave Paulsen dead on the side of the road like an animal and her crimes were not just a terrible mistake."
It is worth noting, however, that since Paulsen's death, his son, Andrew Paulsen, and sister, Lynne Paulsen, have delivered victim impact statements forgiving Bales for the accident. In fact, Lynne Paulsen said "she hopes Bales turns the catastrophe into something positive."
Paulsen is survived by his wife and three sons, along with seven grandchildren. According to close family and friends, just hours before the accident Paulsen met with his congregation and announced his plans for retirement.
Sources:
Bales sentenced to more than six years for death of Morro Bay pastor
Los Osos woman sentenced to prison for hit-and-run death of Morro Bay pastor