If you're a fan of making cakes from boxed cake mixes, this latest recall is for you. Earlier this week, Conagra Brands, the company that makes and sells Duncan Hines products, issued a recall of certain cake mixes over concerns they may be contaminated with salmonella. According to the U.S. Food and Drug Administration, Conagra Brands decided to issue the recall shortly after a retail sample of Duncan Hines Classic White cake mix tested positive for salmonella. The company is concerned that the cake mix "may be linked to a salmonella outbreak under currently under investigation by the CDC and the FDA."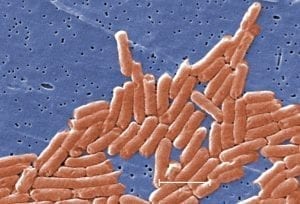 In addition to recalling the Classic White cake mix, the company also decided to recall "three other varieties made during the same time period," including the following:
•    Classic Butter Golden
•    Signature Confetti
•    Classic Yellow
According to the FDA, there have been five confirmed "occurrences of illness due to salmonella," and many of the infected individuals reported "eating a cake mix at some point before becoming ill." Others admitted that they may have also "eaten the products raw and not baked."
As mentioned in the recall notice, the affected products were shipped to a variety of retailers throughout "the U.S. and limited international exports." Fortunately, no other Duncan Hines cake mixes or other Conagra Brands' products are included in the recall. If you have one of the recalled boxes of cake mix on your cupboards, you should either toss them in the trash or return them for a refund. You can also visit the Duncan Hines' website and "request a replacement coupon using the company's online form."
If you have additional questions about the recall and what products are affected, contact the company's consumer care team at 1-888-299-7646 Monday through Friday between 9 a.m. and 5 p.m. EST.
Sources:
Duncan Hines recalls some cake mixes due to salmonella concerns
Duncan Hines cake mix recalled due to salmonella concerns
Join the Discussion