The presiding judge was also forced to issue a warning to Trump's attorneys, after the former president began posting about the case on social media.
---
Former Elle columnist E. Jean Carroll took the stand on Wednesday, telling jurors that former President Donald Trump sexually assaulted her in a New York City department store in 1996.
According to The Associated Press, Carroll told the jury that Trump—who has repeatedly denied the journalist's allegations—defamed her.
"I'm here because Donald Trump raped me, and when I wrote about it, he said it didn't happen," Carroll said. "He lied and shattered my reputation, and I'm here to try and get my life back."
The Associated Press notes that Trump has insisted that Carroll's claims are akin to fiction. Writing on his social media website, Truth Social, the former president said that the entire case is a "made-up scam" filed for personal gain and political benefit.
Trump's derision has since earned a rebuke from the court, with the presiding judge telling attorneys that Trump could be sanctioned if he continues to offer a running commentary.
The trial, writes The Associated Press, began as Trump seeks his third nomination for president.
As LegalReader.com has reported before, Carroll, now 79 years old, said that the met Trump near the revolving door to the Bergdorf Goodman on an "unspecified evening" in the spring of 1996.
At the time, Carroll was a relatively well-known advice columnist for Elle, while Trump was a nascent celebrity and modestly influential figure in New York's real estate industry.
According to Carroll, Trump—recognized her as an advice columnist—asked her to help him select a gift for another woman.
Carroll accompanied Trump, thinking that the experience might be interesting—or, at the very least, amusing.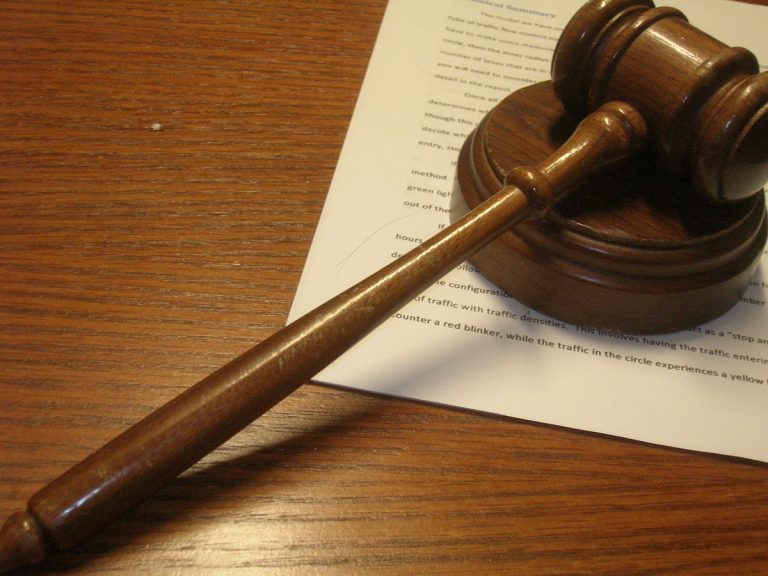 Eventually, the two ended up inside the store's lingerie department, where they reportedly joked about who should try on a bodysuit.
After going into a dressing room, Trump allegedly grabbed Carroll, slammed her against the wall, and pulled off her undergarments before attempting to forcefully penetrate her.
Carroll claims that she resisted, forcing Trump to abandon the assault and "flee."
However, Trump says that he was not at the store, and did not even know about Carroll's allegations until she publicly shared the story in 2019.
Carroll's lawsuit alleges that Trump defamed her by calling her story a "hoax," a "scam," a "lie," and a "complete con job."
"This is a fraudulent & false story – Witch Hunt!" Trump wrote online shortly before proceedings began on Wednesday.
Somewhat ironically, lawyers for Carroll told the court about Trump's most recent round of statements—provoking criticism from U.S. District Judge Lewis Kaplan, who cautioned the former president about creating further legal complications.
"What seems to be the case is that your client is basically endeavoring, certainly to speak his quote-unquote public—but more trouble, the jury in this case—about stuff that has no business being spoken about," Kaplan told Trump's attorneys. The judge also called Trump's Truth Social post a "public statement that, on the face of it, seems entirely inappropriately."
Joe Tacopina, an attorney for Trump, observed that the jurors have been instructed to not follow or read any news or online commentary about the case.
Nevertheless, Tacopina said that he will tell Trump "to refrain from any further posts about this case."
"I hope you're successful," Kaplan replied, adding that Trump "may or may not be tampering with a new source of potential liability."
Carroll's lawsuit seeks unspecified damages and a retraction of Trump's allegedly defamatory statements.'
Sources
Trial begins in E. Jean Carroll's lawsuit accusing Trump of rape, defamation