The EEOC recently sued Carondelet Health for alleged discrimination against disabled and pregnant employees.
---
Does your place of work offer sick leave? If so, do you think the policy is fair? While many people may think the sick leave policies at their place of work is fair, others may not, and that can lead to issues, including lawsuits. For example, a federal lawsuit was recently filed against Carondelet Health Network over allegations that the sick leave policy at the hospital chain is "prejudiced against pregnant and disabled employees." The suit itself was filed by the Equal Employment Opportunity Commission (EEOC) back on May 10. The EEOC is a federal agency responsible for overseeing workplace discrimination laws.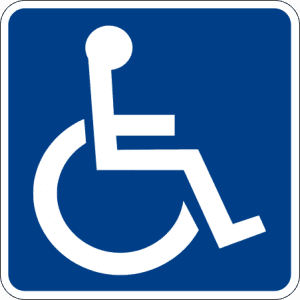 According to the suit, the EEOC alleges the hospital system acted "with malice or reckless indifference to federal law by routinely firing workers who used up their allotted 90 days of personal leave for medical reasons." This means any employee with a disability or medical condition that required them to take time off, or a pregnant employee who took time off to care for a newborn, may have been terminated, according to the lawsuit.
In fact, the suit also states that Carondelet, "which operates St. Joseph's and St. Mary's hospitals in Tucson, Holy Cross Hospital in Nogales and other smaller medical facilities, regularly terminated employees who took medical leave because they could not immediately return to work due to a disability or medical condition."
It's important to note that, under the Americans with Disabilities Act, it's illegal for employers with more than 15 employees to discriminate against disabled and pregnant employees. In fact, employers "must consider reasonable accommodations — such as reassignment or light duty — for workers with disabilities to allow them to keep working."
According to the EEOC, the sick leave policy has been in place at Carondelet since July 2012. The agency decided to pursue legal action after a former Carondelet employee, Donna Wittenmyer, "lost her job after taking time off due to pregnancy complications." Additionally, the suit also mentions "a second former employee who also lost her job due to a problem pregnancy," and doesn't dismiss the fact that other disabled or pregnant employees may have been similarly affected by the sick leave policy.
As part of the suit, the EEOC is seeking a jury trial and "a permanent injunction against Carondelet's discriminatory practices and calls for back-pay and damages for pain and suffering and lost financial opportunities for Wittenmyer and other aggrieved individuals."
In addition to naming Carondelet, it's former parent company, Ascension, is also named as a co-defendant.
Sources:
EEOC sues Carondelet Health over sick leave policy at its hospitals
EEOC Phoenix District Press Release Disability and Pregnancy Discrimination Suit