The EEOC is suing Chipotle Mexican Grill over claims of sexual harassment.
---
Chipotle Mexican Grill, Inc. recently found itself at the center of a lawsuit over sexual harassment allegations. The popular fast-food chain is headquartered in Newport Beach, California, and has restaurants across the country. According to the suit, which was filed by the U.S. Equal Employment Opportunity Commission (EEOC), Chipotle "violated federal law by subjecting a female employee to sexual harassment."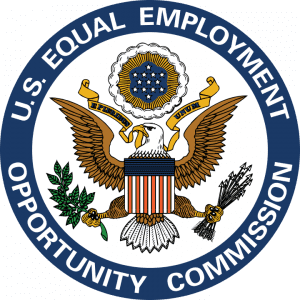 What happened, exactly? According to the suit, a male manager at the Prattville, Alabama Chipotle location began sexually harassing the plaintiff in October 2019. The harassment allegedly happened daily and included "unwanted sexual advances, sexual comments and sexually offensive conduct, including sexual contact."
As a result, the plaintiff filed complaints with her HR team, but Chipotle "failed to investigate the complaints or take any steps to stop the sexual harassment," according to the suit. Because of that, the EEOC argues that Chipotle violated Title VII of the Civil Rights Act of 1964, which prohibits a hostile environment based on sexual harassment in the workplace.
The suit itself was filed in the U.S. District Court for the Middle District of Alabama. Before doing so, the EEOC attempted to reach a pre-litigation settlement via its conciliation process. When the failed, it filed the lawsuit and is now seeking monetary damages for the plaintiff. Those damages include "compensatory and punitive damages and injunctive relief against the company to prevent such unlawful conduct in the future."
When commenting on the matter, EEOC Birmingham district director Bradley Anderson said:
"The EEOC continues to see employers failing to properly investigate and correct harassment in the workplace…In the past five years alone, this is at least the fourth sexual harassment lawsuit EEOC has filed against a Chipotle facility. It is high time that Chipotle begin taking proactive measures to address this ongoing and pervasive sexual harassment at its facilities. All employees deserve a workplace that is free of sex-based harassment and discrimination. Sexual harassment by managers is especially alarming because of their authority over subordinates."
Marsha Rucker, regional attorney for the EEOC's Birmingham District, also chimed in and said:
"All too often, workers in the restaurant industry feel they have to endure sexual harassment due to decentralized management and the perception that on-site managers have absolute say over the work environment. However, employees and managers would be well advised to know that federal law requires employers to protect their workers from a sexually hostile work environment and that the EEOC will hold them when they fail to do so."
The EEOC's Birmingham District covers Alabama, most of Mississippi, and the Florida Panhandle.
Sources:
EEOC Sues Chipotle Mexican Grill, Inc. for Sexual Harassment
Alabama Chipotle Store Sued for Sexual Harassment of Worker