Rivian recently found itself on the receiving end of a lawsuit alleging gender discrimination.
---
The electric automaker, Rivian, was recently hit with a lawsuit over gender discrimination allegations. The suit was filed by a former sales and marketing vice president, Laura Schwab. According to the suit, Schwab "had a long employment history with Jaguar Land Rover and Aston Martin before joining Rivian in November 2020." Unfortunately for her, she was fired soon after she reported gender discrimination to the HR department at Rivian.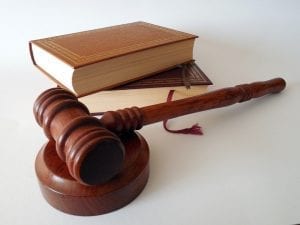 The suit was filed in California Superior Court in Orange County. Before that, Schwab filed a "statement of claim with the American Arbitration Association." While describing Rivian, AAA said a "toxic bro culture exists at the company's highest level." Additionally, the suit claims Schwab was "was regularly ignored by her superior when trying to point out problems" and she was "regularly excluded from meetings attended by her male peers and decisions regarding her team were made without her input." A statement by the AAA also noted that Schwab's "concerns regarding Rivian's misleading public statements and flawed business practices were dismissed."
When she went to the HR team to voice her concerns about the discrimination and 'boys' club,' the company "abruptly fired her."
In a blog Schwab wrote about her experiences, she said:
"Rivian publicly boasts about its culture, so it was a crushing blow when I joined the company and almost immediately experienced a toxic bro culture that marginalizes women and contributes to the company making mistakes. I raised concerns to HR about the gender discrimination from my manager, the 'boys club' culture, and the impact it was having on me, my team, and the company. Two days later, my boss fired me."
On top of that, she alleged that, "upon arrival, the company had no organization in place to ensure a successful launch of the promised 1000 vehicles and that she was excluded from top-level board meetings that had a direct impact on her role as vice-president of sales and marketing." She added that "Rivian is dominated by men at the top…and there's a lack of experience among the other executives."
During her time at Rivian, she also discovered that she was not the only woman to be discriminated against. In fact, "another female senior executive was also being excluded from meetings."
The lawsuit was filed just as Rivian is preparing to "become a publicly-traded company in one of the most anticipated debuts of the year." The company filed paperwork to become a publicly-traded company back on October 1, and it is not yet known what sort of impact this lawsuit could have on the company's plans.
Sources:
Rivian hit with gender discrimination lawsuit that alleges toxic 'bro culture'