Online moderator positions and other stressful positions could lead to vicarious trauma lawsuits.
---
Selena Scola once held the position as a content moderator for Facebook, which required that she review and remove alarming posts, including images that were "graphic, disturbing, and endless," according to a secondary trauma lawsuit she filed with the Superior Court of the State of California contending the position "caused her to suffer serious psychological" distress.
"Every day, Facebook users post millions of videos, images, and livestream broadcasts of child sexual abuse, rape, torture, bestiality, beheadings, suicide, and murder," reads the complaint. "By requiring its content moderators to work in dangerous conditions that cause debilitating physical and psychological harm, Facebook violates California law."
In May of this year, Facebook agreed to pay $52 million to settle Scola's case and compensate content moderators for the negative impact their work had on their mental health.  The settlement marked the first time for psychological trauma to be officially recognized as a consequence of removing problematic online material.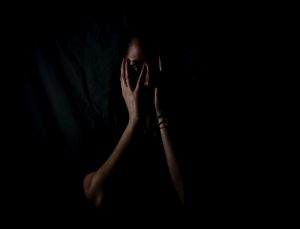 "Also known as secondary trauma, vicarious trauma can result from exposure to images, stories, or accounts that someone does not directly experience"  said Françoise Mathieu, MEd, CCC, RP, a compassion fatigue specialist and executive director of TEND. "What I can tell you as a specialist is that trauma is trauma.  Our brain doesn't necessarily know the difference."
"Content moderation requires sifting through upsetting images, and people can react in different ways to the task," further explained Anthony Ng, MD, a psychiatrist at Hartford Healthcare in Mansfield Center, Connecticut. "Some individuals may become emotionally numb in order to protect themselves.  Others might relate to what they are seeing, either because of their own life circumstances or because of experiences they have had in the past.  For example, individuals might think, 'I could see that kid being my son, I could see that woman who was assaulted as my wife who got beaten up.'
Vicarious trauma isn't exclusive to the moderator position, either.  It shows up in many other industries in which individuals take on difficult jobs that have a lasting psychological impact.
The Prospect recently shared survey data and interviews with more than a dozen attorneys across the U.S. that demonstrated the physical, mental, and financial toll endured by members of the bar.  "Given the extreme violence, trauma, and inhumanity their clients often endure, immigration attorneys don't like to talk about how it affects them.  But secondary trauma also leaves a mark, making it impossible to continue for some attorneys," researchers shared.
"The big story is that all of these changes that the [presidential] administration is putting in are not just directly targeted at immigrants themselves," explained Austin Kocher, a faculty fellow at Syracuse University. "They're quite targeted at destroying the immigration law profession."
In a 2017 study of digital forensic examiners, researchers also found examiners who worked on cases involving child sex crimes were at increased risk of developing secondary trauma.  Investigators concluded "more research is needed to understand how best to help people deal with posttraumatic stress disorder (PTSD) resulting from working in the criminal justice system."
The outcome of Scola's case could encourage others to file vicarious trauma lawsuits against their employers.  This is a particularly worrisome issue for COVID-19 front liners who have witnessed the firsthand effects of the virus and continually put themselves at risk.
Sources:
Facebook Lawsuit Flags Need to Screen for Vicarious Trauma