In the ongoing fight to rid the market of an incredibly harmful medical device – Bayer's Essure "permanent" sterilization implant, Essure advocates are meeting with the FDA today for a discussion on Essure's safety and efficacy. What follows is the official press release from the advocates. We wish them all the best and great success today!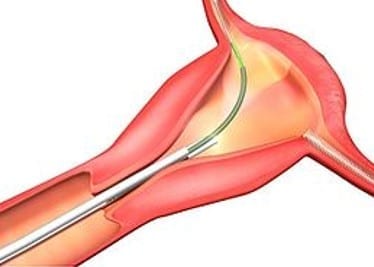 "On Wednesday, February 7, 2018, five Essure patient advocates, our legal representatives, and Device Events Founder and CEO, Madris Tomes, plan to meet with Commissioner Scott Gottlieb along with other officials from the Food and Drug Administration to request the marketing and distribution suspension of Essure until post-market studies are complete. The meeting will be held at FDA headquarters in Silver Spring, MD at 1:30pm.
We believe an immediate suspension of Essure is warranted. More women are being harmed as evident by the number of reported adverse events that have significantly increased over the last couple of years. The fact that the FDA issued a black box warning and a patient checklist, both of which are not being discussed or implemented with new patients, and that the newly ordered clinical trial data will not be available until 2023 is placing more American women in danger of being harmed. While Essure has been removed from every other market in the world, it remains on the market here in the United States. Every day that Essure is on the market it allows more women to be implanted with this potentially dangerous device without sufficient data to prove its safety. We will provide the FDA with newly collected evidence to prove why Essure needs to be suspended from the market.
Essure Attendees:
Angie Firmalino, President, ASHES and Founder of Essure Problems
Amanda Dykeman, Vice President, ASHES and Essure Problems Admin
Angela Desa Lynch, Communications Director, ASHES and Essure Problems Admin
Amanda Rusmisell, Secretary, ASHES Essure Problems Admin and Legislative Liaison
Tess Schulman, Essure Problems Carolinas Admin
Holly Ennis, Partner, Ennis and Ennis Law
Justin Parafinczuk, Partner, KPWS
Marcus Susen, Partner, KPWS
Madris Tomes, Founder & CEO, Device Events
FDA Attendees:
Scott Gottlieb, Commissioner
Lauren Silvis, Chief of Staff
Kathleen Quinn, Senior Advisor to the Chief of Staff
Lauren Roth, Senior Advisor to the Chief of Staff
John Martin, Principal Associate Commissioner for Legislation
Maren McBride, Legislative Director, Office of Congressional Affairs
Sharon Andrews, Branch Chief, Division of Reproductive, Gastro-Renal and Urological Devices, Center for Devices and Radiological Health (CDRH)
Megan Gatski, General Health Scientist, Office of Surveillance And Biometrics, CDRH
Cara Tenenbaum, Policy Advisor, Office of the Center Director, CDRH
Candra Smith, Senior Policy Analyst, Office of the Commissioner
Terri Cornelison, Assistant Director for the Health of Women, Center for Devices and Radiological Health (CDRH)"
Join the Discussion