The pharmaceutical industry tries to deflect blame for increasing list prices on vital medications such as insulin.
---
The pharmaceutical industry says it's not to blame for the prices of certain medicines being so high – the industry is caught in the middle of a reimbursement system that rewards drug makers for jacking up list prices, then offering deep discounts, in the form of rebates, to win over insurance companies.  It's, therefore, the fault of insurance companies.  This strategy is being led by the French pharmaceutical giant Sanofi, which is facing criticism for soaring prices of insulin.  Sanofi also says that the discounts it gives to insurance companies, and pharmacy benefit managers, are not being passed down to consumers as it believes they should be.
"It is our belief that growing rebates and declining net prices should result in lower out-of-pocket costs for patients," Sanofi said. "Unfortunately, under the current health care system, this is generally not the case and these savings are not consistently passed through to patients in the form of lower co-pays or coinsurance."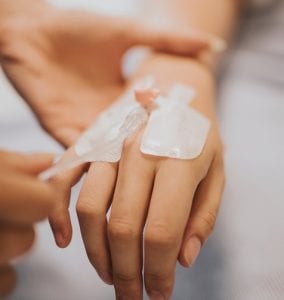 The industry is suggesting it is being forced to set list prices higher than it normally would because pharmacy benefit managers are seeking the biggest discounts possible.  It says it's more important for policymakers to focus on the "net price," after discounts for insurers are applied.  However, consumers are stilling seeing too much money coming out of their pockets and are commonly paying a percentage of the list price when they pick up their medications.
"While biopharmaceutical companies set the list price of a medicine, insurers ultimately determine what patients pay out-of-pocket," said Holly Campbell, spokesperson for the Pharmaceutical Research and Manufacturers of America. "We agree the status quo is not working for patients and our health-care system needs to change, but we need to address the right problem.''
The Trump administration says it is trying to solve the problem of hiked drug prices by proposing to do away with rebates from certain Medicare and Medicaid programs.  Many critics say rebates are kickbacks that drug companies pay to insurers to guarantee market share.  The insurance industry, of course, is opposed to this, and the three biggest pharmacy benefit managers are standing their ground beside them – ExpressScripts with Cigna, Optum with UnitedHealth Group, and CVS Caremark with Aetna.
In addition to Sanofi, Pfizer, Merck, AstraZeneca, Johnson & Johnson's Janssen Pharmaceuticals unit, Bristol-Myers Squibb and AbbVie are expected to be drilled by Senate Finance Chairman Charles E. Grassley (R-Iowa), and a bipartisan group of senators, during a panel discussion.
Insulin prices have been at the center of the debate as providers Sanofi, Eli Lilly, and Novo Nordisk have sharply hiked their prices on the medication that is vital for diabetics to survive, but insist they are not to blame.
"The whole middle man debate that big pharma continues to drive is nothing more than a distraction and finger pointing to blame everybody about their high drug prices but themselves,'' said Kristine Grow, a spokesperson for America's Health Insurance Plans. "There is no visibility into how they set those prices or what causes them to go up.''
"Drug makers alone have the power to set prices.  They do this unrelated to the rebates they negotiate with [pharmacy benefit managers],'' said JC Scott, president and CEO of the Pharmaceutical Care Management Association, the trade group for PBMs.
"I shouldn't have to go beg for my insulin. It should be affordable to me," said Myranda Pierce, a graduate student at Boston University School of Medicine who has type 1 diabetes.
Sources:
Drug industry defense for high prices: Blame insurance companies
Watch: 'I shouldn't have to go beg': A protest over insulin prices is seen as a fight for life