Do not attempt to hide assets from the courts, as this may result in your case getting thrown out, and you being charged with bankruptcy fraud.
---
Memphis, TN – Down the decades, Tennessee has given us numerous cultural and historical treasures. The home of Elvis Presley, Tennessee is also among the nation's leading states, when it comes to bankruptcy. According to News Channel 5, Tennessee has the highest medical bills and medical bankruptcies in the United States.
Before you reach out to experienced lawyers it'd be a good idea to read up on the basics of filing for bankruptcy in Memphis.
Things to do before you file
Filing for bankruptcy can help clear the slate, and settle a lot of your financial woes. It can be a great way to balance out your finances and erase a good deal of debt, including medical bills.
However, before you file for bankruptcy, you need to exhaust your other options. This is why it's mandatory to attend credit counseling with educators sanctioned by the Department of Justice. They'll help you explore different financial options, and make sure bankruptcy is the best option for you.
You'll also want to gather important documents. Your Memphis bankruptcy lawyers will probably ask you to bring:
Tax returns (for the previous 2-4 years, depending on the bankruptcy Chapter you're filing under);
Bank statements;
Credit card statements;
Paycheck stubs (for at least 60 days previous to filing);
Creditor statements;
Bills;
Debt collection statements.
The more thorough you are, the smoother the process will be.
Next, you want to reach out to our experienced Tennessee bankruptcy lawyers. Remember that the attorney you select will make all the difference between a successful case, and a complete disaster. You want to look for someone who is empathic and has plenty of experience. Avoid attorneys who handle other matters, aside from bankruptcy, and steer clear of bankruptcy mills.
Filing for bankruptcy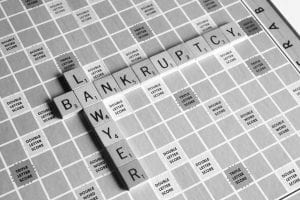 It's time to file! Your lawyer will work with you to determine if it's better to file a Chapter 7 bankruptcy form or a Chapter 13 bankruptcy. They will also help prepare all the necessary forms. To file for Chapter 7 bankruptcy in the United States, it's necessary to fill out 20 separate forms – a hassle, even on a good day. You can either fill these out yourself (they are all available as online PDFs), or have your attorney fill them out for you, and save yourself the trouble.
You will also have to pay a bankruptcy filing fee of $338 (for Chapter 7 filing). There are some ways to waive the fee, but only if you can prove you do not earn enough. Your Memphis bankruptcy lawyers will be able to help you with that.
You can file all your documents electronically.
Things to do after you file for bankruptcy
You'll need to respect everything the bankruptcy court says. They will typically ask you to get in contact with a court-appointed trustee, attend hearings, as well as a debtor's education course, and a creditors meeting (also referred to as a 341 meeting).
Do not attempt to hide assets from the courts, as this may result in your case getting thrown out, and you being charged with bankruptcy fraud.
Since you'll be dealing with lawyers and court clerks for the next few months, now would be a good time to educate yourself a bit on legal matters. 
Ready to file for bankruptcy in Tennessee? Contact a specialized bankruptcy lawyer today, and take the first step towards financial freedom.