The AI-powered contract lifecycle management company also introduces custom dashboards to further democratize and expedite access to connected contract data.
---
SAN FRANCISCO – Evisort, the no-code contract intelligence platform loved by legal, procurement and sales operation teams worldwide, released new product capabilities, including artificial intelligence (AI) in pre-signature and custom dashboards with drag-and-drop functionality. Evisort's latest product focuses on the business user's experience by delivering greater visibility into real-time contract data, speeding time-to-signature, and surfacing risks hidden in contract language.
AI in pre-signature brings Evisort's best-in-class AI to in-flight contracts. The technology helps legal teams quickly spot risks hidden in contract language, make proposed edits, and work with business teams to prepare for negotiations when working with third-party paper. This speeds up the time to sign contracts and creates a better experience for users and stakeholders throughout the organization. Bringing AI to the pre-signature stage also enables teams to optimize their processes by seeing what language in new agreements is – and isn't – helping get deals closed in real time and across the board.
Custom dashboards add speed and efficiency to the end-to-end contract management process, empowering legal professionals to create and save elegant, visualized charts and reports tailored to their unique needs. The custom dashboards are built around Evisort's easy-to-use Advanced Search to help users find precisely the contract information they need. The dashboards use full Boolean logic and cumulative search building, leveraging all the contract data points extracted by Evisort's leading AI. With custom dashboards, users can always get right to the data they care about most and rest assured that it is up to date.
"AI in pre-signature and custom dashboards are among the most important product additions since our launch of Automation Hub in July of 2022," said Amine Anoun, chief technology officer and co-founder of Evisort. "These powerful new enhancements will also serve as the foundation for future, ground-breaking innovations to truly delight our customers. We are excited to roll them out to our customers to improve their contracting experience."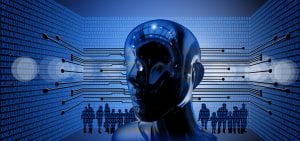 Evisort also recently introduced its new generative AI capabilities to help users draft, redline and negotiate contracts based on existing AI contract data and large language models. In October, Evisort strengthened its AI and platform capabilities with enhanced Optical Character Recognition (OCR) technology, multi-language capabilities, and an expanded intelligent clause library for more efficient drafting and more confident negotiation.
For more information about Evisort's contract intelligence platform, visit www.evisort.com.
About Evisort
Evisort is the leading transformative business solution for contract lifecycle management and analysis. Powered by proprietary artificial intelligence (AI) trained on 11M+ contracts and 1B+ data points, Evisort's technology parses the nuanced context and meaning of legal language and helps operational teams scale faster, reduce costs, and deliver greater business impact. Evisort is the first AI-native CLM company to achieve ISO 27001 and 27701 certifications in addition to SOC 2 Type 2 certification. Headquartered in San Francisco, the company supports legal, finance, sales, procurement and IT organizations around the globe. For more information, visit www.evisort.com or connect with us on LinkedIn or Twitter.