Jacksonville resident, Kalil McCoy, was shot and killed by Frederick Wade after the two got into an argument while they were riding in a vehicle with four of their friends. The McCoy estate has been awarded $495,123,680 in their subsequent wrongful death lawsuiti.
---
A jury hearing a 2013 wrongful death lawsuit filed after the 2011 shooting death of a 20-year-old Jacksonville resident, Kalil McCoy, awarded the family more than $495 million.  McCoy was shot and killed by Frederick Wade after the two got into an argument while they were riding in a vehicle with four of their friends.
Wade claimed the gun went off accidentally, but he was convicted of second-degree murder and has been sentenced to 45 years in prison.  Kennard Mahone and Jonathon Brooks, who were also in the vehicle when the weapon discharged, both pleaded guilty to accessory after the fact for helping Wade carry McCoy's body into the wooded area.  It was later discovered where they placed it.
McCoy, Wade, Mahone, Brooks and Alfred Mears were all classmates at Andrew Jackson High School.  McCoy had graduated from the high school just a few weeks before her death.
The McCoy estate filing named Wade, Mahone and Brooks.  Attorney John Phillips said that the court had approved his request for punitive damages.  The amount specifically awarded was $495,123,680.  $3,680 of the funds were awarded specifically for funeral expenses and $10 million for "lost services."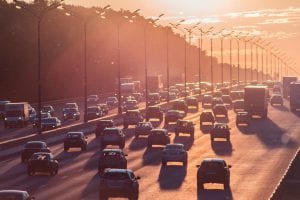 The jury's award provides some closure for McCoy's mother, Lynnette Roebuck.  She states she realizes it won't bring her daughter back, but it will acknowledge the pain she and her family have suffered through for nearly a decade.
"You know, I was just thinking about my daughter, smiling, saying, 'Yes you,'" Roebuck said. "It's never going to be total justice for my daughter because she is not here."
Wade is still in prison and Phillips has stated he can't find Mears.  He added that the amount awarded sends a clear message to anyone else who is thinking of committing a crime.  The court will pursue the money from Mahone and Brooks through a collections process.
"I am happy for my family, where we can move on to the next step," said Adil McCoy, Kalil's twin brother.
"It was six strangers (sending) messages that, 'Don't do that in Duval County or the memory of the decedent, the memory of the victim will forever seek justice,'" Phillips said. "Some of Kalil's last words before Freddie Wade shot her were, 'I am going to haunt you.'  Well, justice haunted these boys and it's going to continue to haunt every evildoer in this town, in this state, if I and this family have anything to say about it."
The fifth person was named in the 2013 wrongful death lawsuit, Pamela Vann, was Wade's aunt and the owner the vehicle he was driving.  Phillips said her insurance company has already settled with the McCoy estate.
"Wade will still have a little bit of life left.  But this will always be over your head.  If you get a dime, it is not going to be your dime.  It will be Kalil's dime," Roebuck added.  "He still gets an opportunity to get out of prison and live.  He could be 70 on a cane walking around to a park or movies.  But my daughter can't do any of that.  This will make a statement and let people know."
Sources:
Jury awards $495M to Kalil McCoy's family in wrongful death lawsuit