The lawsuit alleges that the inmate was locked inside an "attorney booth" for nearly 18 hours–without a toilet, running water, or other basic amenities.
---
The family of a Kentucky woman who committed suicide inside a Louisville jail has filed a federal lawsuit against the facility, claiming that the woman was left—alone and unattended—inside a small "attorney booth" for hours.
According to WDRB, Stephanie Dunbar was booked into Louisville Metro Corrections on November 21, 2021.
Scarcely two weeks after being admitted, Dunbar took her own life.
In the lawsuit, filed earlier this week in a U.S. District Court, attorneys for Dunbar's family say that Louisville prison officials should have known about the inmate's mental health and medical complications.
However, attorneys allege that—instead of receiving prompt and proper care—Dunbar was locked inside a small, unventilated room for hours.
The small room, referred to in court documents as an "attorney booth," lacked basic necessities such as running water, a toilet, or a bed.
While the jail's policy requires that inmates with special needs receive regular check-ups, Dunbar was purportedly left inside the booth for an estimated 18 hours.
Dunbar was eventually discovered deceased—covered in her own excrement—having already hung herself.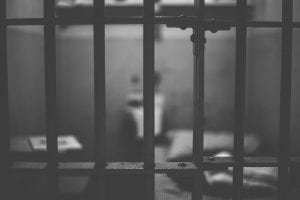 The lawsuit alleges that, when Dunbar began asking jail officials for help, corrections staff responded with silence and vulgar gestures.
After her death, prison officials reportedly forged entries in the facility's observation log, "documenting observations" that never really happened.
The results of an external law enforcement investigation suggest that Dunbar's death was caused, at least in part, by corrections officers' failure to abide by established procedures.
"The events surrounding the isolation of Stephanie Dunbar inside of a temporary holding area shows a complete breakdown of the system within the Louisville Metro Department of Corrections, from the sworn officers on the jail floors to the Director of the LMPC," the Louisville Metro Police Department found.
While the Jefferson County Attorney's Office declined to press charges against any of the officers involved in Dunbar's death, several jailers were later disciplined.
Trenton Burns, an attorney representing the Dunbar family, said that the decedent was kept in "grossly inhumane" conditions.
"Even worse when you're completely ignored for those 18 hours, other than a correction officer flipping you the middle finger as you try to get their attention," Burns told WDRB. "It's truly, truly awful and disgusting to watch how the conduct of those sworn to protect Stephanie, and the failures of the LDMC and Metro Government as a whole, shattered this woman's spirit and left her broken and hopeless, alone and ignored without the most basic, constitutionally mandated amenities."
Sources
Inside The Missteps At Louisville's Jail: A Missed Transfer, An Ignored Inmate And A Late Investigation
Lawsuit: Louisville woman left in jail room unchecked for hours without water, toilet before killing herself