Attorneys for the family of Joshua McLemore claim that the young man–who was in the midst of a serious mental health crisis–was left in solitary confinement, where he lost about 45 pounds in less than three weeks.
---
A recently filed lawsuit alleges that a 29-year-old Indiana man died after spending nearly three weeks locked inside of a windowless solitary confinement cell in the Jackson County Jail.
According to The Kansas City Star, Joshua McLemore is believed to have lost nearly 45 pounds after arriving at the facility on July 20, 2021.
During his time at the Jackson County Jail, McLemore barely ate or drank and was, according to relatives, in the midst of a serious mental health crisis.
Attorneys for McLemore's family allege that local law enforcement's inadequate procedures and general negligence likely caused or contributed to the 29-year-old inmate's death.
When McLemore was booked into the jail, for instance, officers never photographed him, took his fingerprints, or ordered a mental health assessment, despite knowing that McLemore had been hospitalized immediately before being transferred into law enforcement custody.
Once McLemore was booked into Jackson County Jail, he was placed in a padded isolation cell, where his condition deteriorated and he remained in a "constant state of psychosis."
McLemore, claims the lawsuit, received no help "until it was too late."
The 29-year-old died on August 10, 2021, less than a month after arriving at Jackson.
"He was out of touch with reality and needed help," said attorney Hank Balson of the Budge and Heipt law firm.
The lawsuit claims that, during the 20 days McLemore spent in the Jackson County Jail, the man was barely able to communicate with jail staff.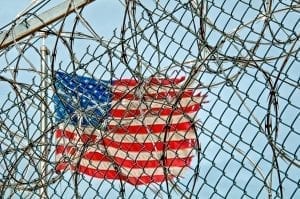 McLemore, for instance, was unable to tell guards when he needed to use the bathroom—and, consequently, often urinated and defecated on the cell floor.
In one incident, jail employees placed McLemore in a full-body restraint for nearly four hours while another inmate cleaned his cell.
"Over time, the lack of food and water, extreme sleep deprivation, lack of human contact, denial of time outside of his cell, and the other grossly inhumane conditions of his confinement — combined with a lack of any care or treatment whatsoever — took an inevitable and serious toll on Josh's physical health," the lawsuit alleges.
Balson says that the Jackson County Sheriff's Office negligently allowed McLemore's condition to deteriorate.
"Instead of getting Josh the care he so desperately needed, the Jackson County Sheriff and his staff left Josh alone in his cell, naked, barely sleeping or eating, for almost three weeks as he wasted away in front of their eyes," Balson said.
The Star reports that a nine-month investigation by the Jackson County Prosecutor's Office found that McLemore "most likely died due to a prolonged lack of attention by Jackson County Jail staff as a group."
However, the Jackson County prosecutor—Jeffrey A. Chalfant—said that no individual member of the jail staff committed a crime, and that charges against corrections officials were not warranted.
Sources
Federal lawsuit filed in case of man who died after spending 20 days in solitary confinement at Indiana jail
Man dies after losing 45 pounds in jail over 20 days, lawsuit says. He 'needed help'