The lawsuit claims that a 32-year-old New York man was killed after he tried to use his Peloton to get back up from stretching exercises.
---
The family of a New York man has filed a lawsuit against Peloton, claiming that 32-year-old Ryan Furtado was instantly killed by a defective part while doing a "core workout" on his exercise bike.
According to CNBC, Furtado was working out on January 13, 2022, when he tried to disembark his Peloton bike to do several exercises on the floor.
However, while trying to stand up, he grabbed the bike to assist him.
Instead of remaining stable, the bike "spun around," hitting Furtado in the neck and face, severing his carotid artery and "killing him instantly."
When members of the New York Police Department responded to a call from Furtado's home, the Peloton bike was still on top of his neck and face.
The lawsuit, filed earlier this year in a Brooklyn Supreme Court, is already several months old, but was brought renewed publicity after The Daily Beast highlighted it in a recent particle.
Peloton shares have since declined by 3% in value.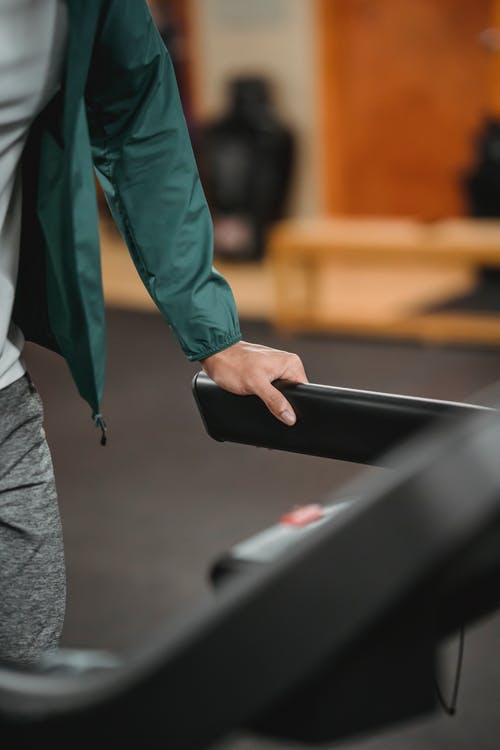 Ben Boyd, a spokesperson for the company, said that Peloton offers its "condolences" to the Furtado family.
"We offer our deepest sympathy and condolences to the Furtado family for this unfortunate accident," Boyd said. "As a Member-first company, the health and safety of our Member community is a top priority."
The lawsuit, filed on behalf of Furtado's mother, alleges that the Peloton bike was "defective and unreasonably dangerous in design, instruction, and warning." She is seeking unspecified damages for her son's death.
Peloton, attorneys say, failed to test or inspect the bike's "warnings to ensure that it was reasonably safe and suitable for its intended purpose and use so as to ensure that it was not unreasonably dangerous under foreseeable circumstances—including the risk of related personal injury from continuously stretching on the bike during workouts, causing the Bike to destabilize and fall, causing injury to the user."
While there was a single warning placed on the front right leg of the bike, the Furtado family says that this small warning was insufficient to prevent harm.
"[T]here should have been more labels attached to the stem and base to adequately warn the user of injury that could occur if the subject bike is used to pull oneself up from the floor during a workout," the lawsuit claims.
However, Peloton says that it cannot be held liable for what it terms a "negligence"-related death.
"Uon information and belief, the incident giving rise to this action was caused by the negligence or other culpable conduct of one or more parties for which Peloton is not responsible, and, therefore, Peloton is not legally responsible," the company said in its initial response to the lawsuit.
Sources
Mom sues Peloton, says workout bike killed her son 'instantly'
New York man was killed 'instantly' by Peloton bike, his family says in lawsuit
Peloton "instantly" kills man by severing artery, lawsuit claims