Family of Teenager Killed Carrying Toy Gun is Awarded Settlement
---
Sonoma County, California, has agreed to pay $3 million to settle a civil rights lawsuit filed by the family of a 13-year-old teenaged boy who was fatally shot by a sheriff's deputy while holding a toy pellet gun.  The agreement was approved unanimously by the county Board of Supervisors, officially closing the lawsuit filed in November 2013 by Lopez's family.  Lopez was fatally shot by Sonoma County sheriff's deputy Erick Gelhaus, who spotted him carrying what appeared to be an AK-47 but was actually a plastic replica pellet gun made to look like an assault rifle.
Moments before the teen was shot, a man in a truck drove and yelled to him, worried, "Hey.  Throw that thing away.  Police behind!"
Unfortunately, Lopez didn't listen, and he continued toward a field near his home on the edge of Santa Rosa as the driver sped off.  The witness later told authorities he thought the gun was a plastic toy but couldn't be sure.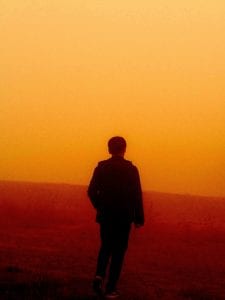 A 52-page incident report was recently released by Sonoma County District Attorney Jill Ravitch.  Ravitch indicated her office believed the deputy had acted in what he believed at the time was self-defense.  The report also discloses the fact that some of the deputy's bullets ended up in a neighbor's kitchen, garage, and yard, and suggests the boy took actions that contributed to the deadly standoff.
Lopez had borrowed the replica from a friend at school.  The orange tip of the gun, which is a requirement under federal law to distinguish it as a replica, had broken off and his friend was afraid the toy could be mistaken as real.  A day following the shooting, the friend went to the school's office "crying hysterically" and feeling responsible for Andy's death.
Gelhaus, 49 and a 24-year police department veteran, was assigned to work with trainee Michael Schemmel that day, who had been hired a month earlier but had worked for eleven years with the Marin County Sheriff's Office.  Gelhaus wanted to "give his trainee an opportunity to be more proactive," according to the DA's report.  Both officers were in uniform in a marked car and both had been wearing bullet-resistant clothing at the time of the incident.
Trace amounts of marijuana were found in Lopez's blood during an autopsy, and investigators say a marijuana cigarette and Visine eye drops were on his person.  A marijuana expert, Dr. Reese Jones, said cognitive abilities are particularly limited when it comes to reacting to "sudden, unanticipated" events while under the influence of the drug.
Gelhaus reported saying something like, "Did you see that?" to Schemmel when he first sighted Lopez.  The deputy was familiar with assault weapons and had served nearly two decades in the U.S. Army, even working as a military firearms instructor.  He continued to work as a firearms trainer after his honorable discharge.
The officer said he had no choice but to fire after the boy began to turn to his right with the gun and raise it up.  Gelhaus had unloaded eight rounds, seven of which struck the teen.  He was pronounced dead shortly after.  Sonoma County Sheriff Robert Giordano offered condolences to the Lopez family while reiterating that Gelhaus was cleared of criminal wrongdoing.
Sources:
California to pay $3M over death of teen holding pellet gun