Yahoo! News retrieved FBI documents which instruct agents and law enforcement to be on the look for anarchists.
---
The FBI has conducted surveillance on groups organizing non-violent protests against U.S. immigration agencies and policy.
Most of the groups targeted are active along the U.S.-Mexico border. According to Yahoo News, the document detailing the surveillance is an "external intelligence note." Produced by the FBI's Phoenix office, it was distributed to field agents as well as local law enforcement services.
The note claims that immigration activists are "increasingly arming themselves and using lethal force," adding that most protesters remain staunchly non-violent.
Former FBI Special Agent Mark German told Yahoo News that peaceful protest is, in fact, one of the FBI's priorities.
"It's been a feature of the post-9/11 counterterrorism effort by the FBI to focus on nonviolent civil disobedience and to prioritize it," German said.
"For several years after 9/11, the FBI called environmental activists the No. 1 domestic terror threat," German added, "even though there's not a single homicide related to environmental 'terrorists' in the United States."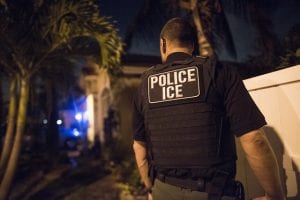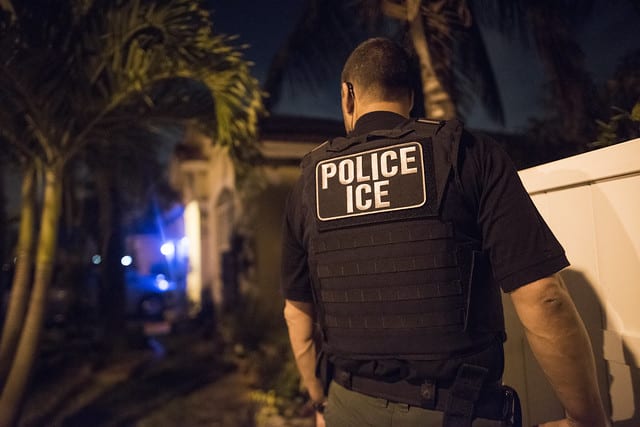 The 'external intelligence note' emphasizes that, in some cases, fringe political elements—including 'anarchists'—have participated in rallies against the U.S. government and its immigration policy. Instead of challenging the motives of activist organizations, the FBI suggests there's potential for the movement to turn violent.
"FBI Phoenix assesses anarchist extremists (AEs) very likely are increasing the targeting of U.S. Government […] law enforcement personnel and facilities along the Arizona border, increasing the risk of armed conflict," the FBI's note says. "FBI Phoenix also assesses Arizona-based AEs likely are increasing arming themselves and using lethal force to further their goals in confrontations with ideologically opposed groups."
However, the FBI's rationale seems questionable. The document cites a social media post made by anti-fascist activist Cory Lemley, which says, "Every ICE detention center shall be taken over, with ICE employees detained until every immigrant is freed."
Lemley's other posts purportedly show him holding and posing with a variety of weapons. But Lemley's told Yahoo and other outlets that he doesn't promote "proactive violence," and that his pictures feature legally-owned weapons no different from what anyone might find in a "redneck post."
The ambiguous and seemingly arbitrary nature of the FBI's surveillance has civil rights watchdogs worried.
"The document raises potential legal concerns in a gray area not yet tested by the courts," Geoffrey Stone, a University of Chicago law professors, told Yahoo News.
"If you're investigating antiwar and anti-Trump groups, you run the risk of interfering with free speech rights," he said. "
Lemley, though, says he's not surprised.
"Understanding the history of this country, you'd have to be naïve to be surprised," he said. "This is nothing new."
Sources
Document Reveals The FBI Is Tracking Border Protest Groups As Extremist Organizations
Exclusive: Document reveals the FBI is tracking border protest groups as extremist organizations
FBI monitoring nonviolent immigration protesters at border: report