Castro's family says corrections officials interrogated him about his cellmate–then left him alone with other inmates who thought he was a snitch.
---
California will pay $1.9 million to the family of Rodrick Roman Castro, a Deuel Vocational Institution inmate who was stabbed to death after talking to authorities.
Castro, reports The Sacramento Bee, was questioned on October 23, 2017. Prison officials wanted information about his former cellmate, who was tied up in a drug-smuggling ring.
After speaking to Castro, they brought him back to his unit. The next day, he was found dead in his cell. He'd been stabbed 92 times with an ice pick in the neck and torso.
Castro's family filed a lawsuit not long afterward. It seems common-sense, they said, that a prisoner suspected of being a "snitch" might have problem with his cellmates. But instead of isolating Castro or putting him into protective custody, Deuel staff left him in an unlocked room, surrounded by inmates who knew exactly what was going on.
"Correctional officers and corrections staff and supervisors […] knew that violence occurs when housing cooperating witnesses with suspects and members of different gangs together or housing inmates affiliated with rival gangs together," states the suit, filed by Long Beach attorney Alexis Galindo on behalf of the Castro family.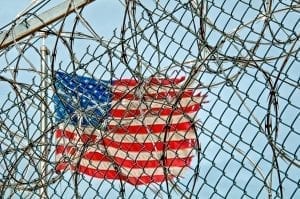 And the Bee says that's not all—corrections officials not only returned Castro to his unit, but they let his cellmate watch the entire interrogation. Castro was killed within minutes of his cellmate being removed the following day.
Galindo says there's video evidence which suggests that other inmates began preparing to kill Castro almost immediately.
"The preparing [included] moving contraband from one area of the unit to another, including an item that appears to resemble the murder weapon, an ice pick found at the scene," the suit says, noting that guards weren't monitoring a live video feed that could've prompted intervention.
Along with abandoning Castro—and all common sense—Deuel appears to have failed in other ways, too. Galindo says that the prison issued a press release on Castro's death before even informing the man's mother.
Castro, notes Recordnet.net, had been serving a 10-year and 8-month-long sentence for attempted second-degree murder and carjacking. Another inmate, Angel Cisneros, had been stabbed to death in a shower two months before Castro's killing. Cisneros' murder remains unsolved, while San Joaquin County prosecutors have charged Jose Almaraz with murdering Castro.
Deuel Correctional Institution is located in Tracy, California, and houses about 2,400 inmates from across northern California.
According to the Bee, California Department of Corrections and Rehabilitation officials declined to comment on the lawsuit, noting that the $1.9 million settlement has yet to be finalized.
Sources
California to pay $1.9 million to settle lawsuit tied to prison ice-pick slaying
Deuel investigates second possible inmate homicide since August
Deuel Vocational Institution Investigating Inmate Death as a Homicide